Since 1976, Musco has focused on the design and manufacture of sports and transportation/infrastructure lighting systems, from hometown Little League® fields to professional sports stadiums and ports around the globe.
Offering permanent and temporary lighting systems for new and retrofit projects, we bring first-hand knowledge and experience with the many issues that impact players, spectators, neighbors, television broadcasts, and staff.
Our Solutions Meet the Unique Requirements of Sports and Large Area Lighting
It begins by asking the right questions.
How much light is enough?
Is LED right for your project?
How can installation, operation, and maintenance costs be minimized?
How can a lighted facility be a good neighbor?
Our System Approach – Lighting Projects Made Simple®
Built on a foundation of responsibility to everything being impacted.
Practical, affordable, and trouble-free
Simple to purchase, install, and operate
Good for your budget and the environment
Our Team Advances Sports and Transportation/Infrastructure Lighting
Through more than 40 years of research and innovation.
Solving problems and making projects happen for customers
Increasing product performance and raising industry standards
Using practical experience and putting our systems on the line for you, your project, and your community
Thousands of schools, cities, facility owners, and transportation operators have counted on Musco as part of their team, and as a result have gotten the most value for their lighting budget.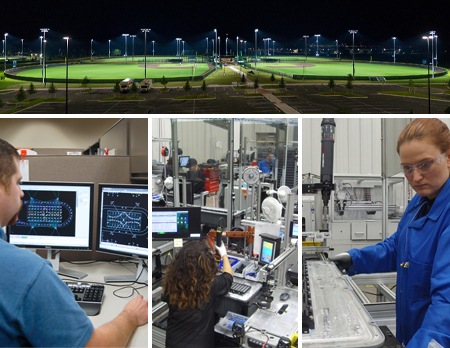 Contact Us
Let us know how we can help
Musco is a long time supporter of a variety of organizations that provide recreational opportunities, and we proudly offer our assistance to help ensure a safer and more enjoyable playing experience.   Learn more
Our innovation and quality lighting over the past four decades has earned awards at the highest levels of our industry.   Learn more