Musco Finance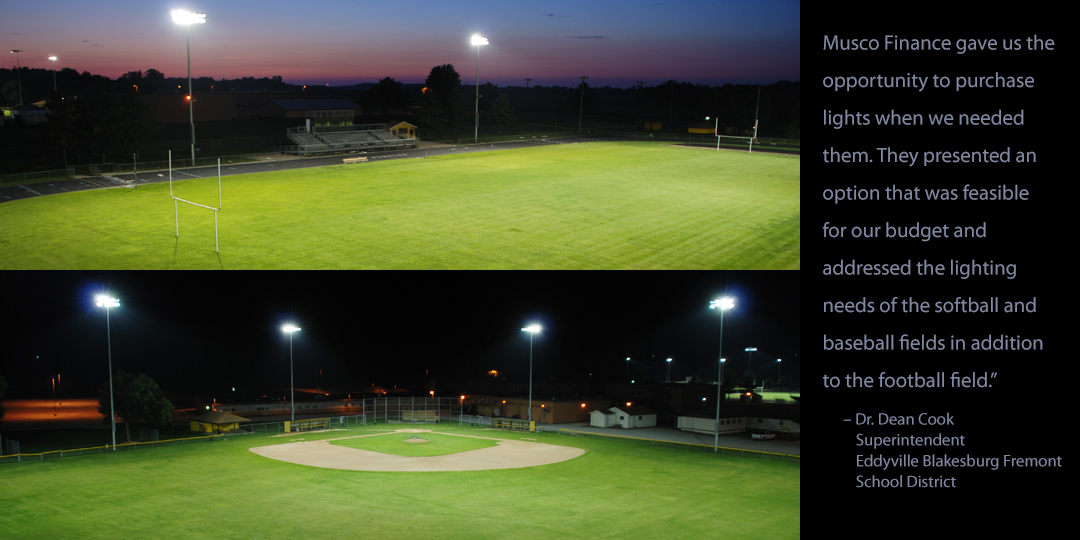 Too often, organizations and municipalities think a state-of-the-art LED sports lighting system is out of their financial reach. With Musco Finance, it isn't.
We offer programs that tailor payment schedules and financing terms to volunteer organizations, commercial entities, and municipalities. By acting today, you can greatly enhance your facility while also realizing a number of fiscal benefits.
Increased Revenue
Expanded use of your facility could add revenue to help with next year's payment.
Current Pricing
You'll avoid inflationary pressures by completing your project at today's prices, paying out of next year's budget.
Reduced Costs
With the significant reduction in energy consumption our systems deliver your operating costs will be slashed.
Fixed Interest
You can take advantage of attractive fixed interest rates.
Learn more about Musco Finance by emailing us at finance@musco.com or calling us at 800.825.6020 or 641.673.0411.