National Interscholastic Athletic Administrators Association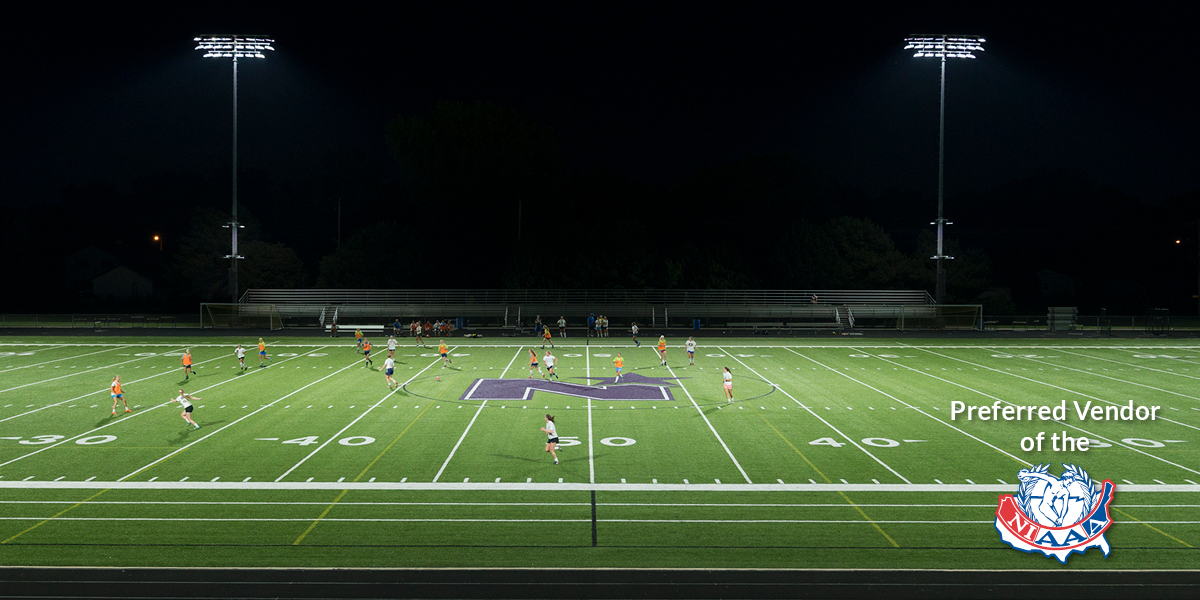 Musco is a proud sponsor of the NIAAA's mission of preserving, enhancing, and promoting the educational values of interscholastic athletics, and has worked with the school districts its members represent to provide high-quality sports lighting.
Our TLC for LED™ technology creates brilliantly focused fields without glare or spill light impacting the surrounding neighborhood. We guide our NIAAA partners through every step of the project—from identifying funding resources to organizing volunteer installation—saving them time and money.
For a free copy of "Sports Lighting: 9 Common Questions", or for help developing a plan to meet your lighting needs, call us toll-free at 800.825.6030 or click here.