Wells Fargo Arena
Home of the ASU Sun Devils • Tempe, Arizona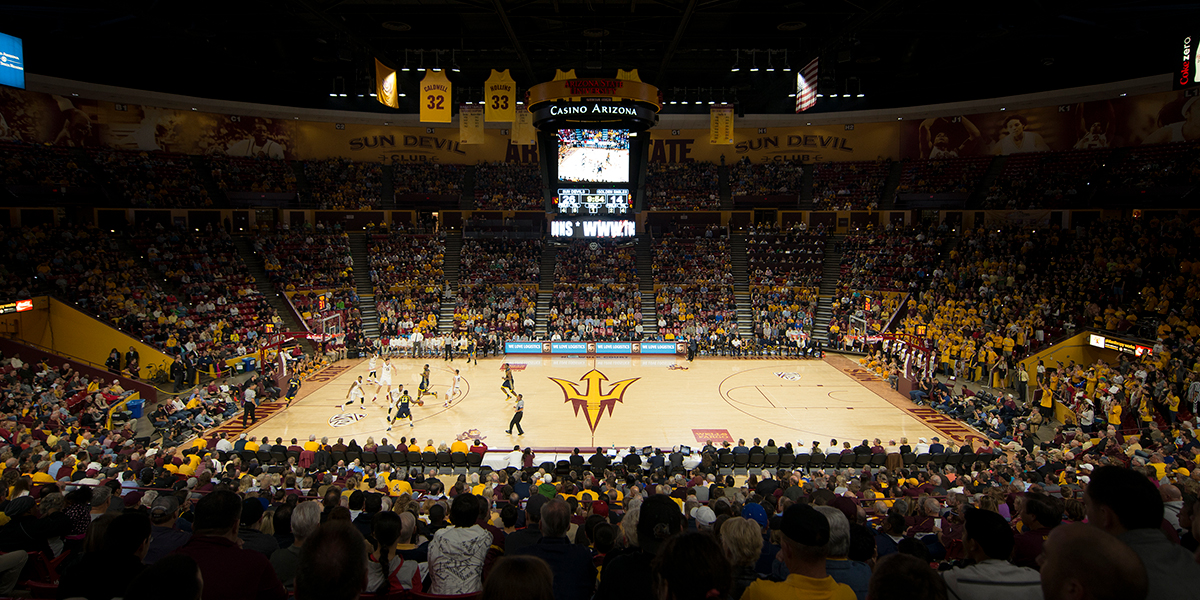 Lighting solution uses LED, reduces energy by 75% at Arizona State University
"Over the last decade, Musco has worked with ASU on several projects on campus that have reduced energy consumption and environmental impact, Musco was pleased to work with ASU and Ameresco to develop an LED lighting solution for Wells Fargo arena."
— Jeff Rogers
Vice President of Developmental Sales
Musco Lighting
Arizona State University has announced the installation of a new Musco lighting solution using LED as the light source at Wells Fargo Arena. This state-of-the-art system increases light levels and substantially reduces energy consumption by 75% when operated at full capacity for event lighting. Dimming controls provide additional energy savings and maintenance is virtually eliminated.
Musco is proud to have worked with Arizona State and Ameresco, the University's sustainability partner, on
this project.
Click Here to Read the official announcement.
Wells Fargo Arena Photo Gallery
More stories from musco.com