Quad Cities River Bandits – Modern Woodmen Park
Davenport, Iowa, USA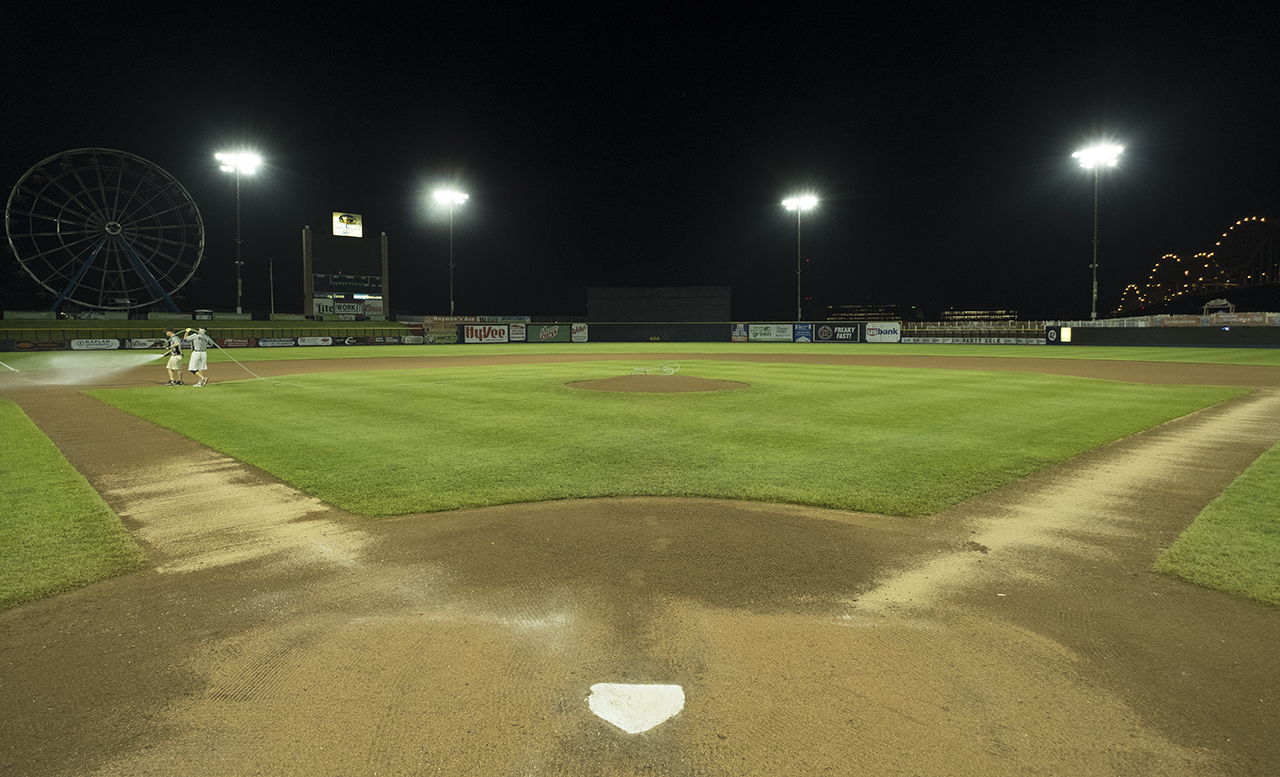 Quad Cities River Bandits Partner With Musco to Become One of the First MiLB Teams With LED Lighting
"This is a win-win-win for everyone. The players will play under the most optimal playing conditions possible in America's most beautiful ballpark. It's good for the Astros' players, good for the community and our fans, good for the team, and good for the environment. Plus, with a 25-year warranty, we won't need to even think about lights again until at least 2043."
— Dave Heller
Owner
Quad Cities River Bandits
The "Friendliest Ballpark in America" improved on what it already describes as the best fan experience in Minor League Baseball, thanks to a new state-of-the-art LED lighting system. Modern Woodmen Park, home of the Quad Cities River Bandits, now features Musco's Total Light Control—TLC for LED™ technology, joining just three other MiLB organizations to transition to LED systems.
Club leaders were looking for new lighting that would enhance the overall fan experience at the stadium, reduce energy consumption and be responsible to the environment, and improve visibility for players and fans. Musco is a longstanding partner of the MiLB, and recently installed its TLC for LED system at Minute Maid Park, home of the Houston Astros, which is the River Bandits' parent organization. Musco's engineers and project managers worked closely with Quad Cities' project leaders to design a customized LED system that would meet the venue's specific needs and take the experience there to the next level. The River Bandits debuted the new lighting at the beginning of the 2017 season. Key benefits of the new system include:
Better On-Field Lighting – the system applies a cleaner and more uniform light to the field without creating glare that could negatively affect players, coaches, and fans.
Enhanced Stadium Experience – instant on/off/dimming and other special effects capabilities allow for new, greatly enhanced light shows..
Reduced Light Spill – custom optics result in lighting with pinpoint precision, virtually eliminating light from spilling around the stadium or into the night sky.
Energy Efficiency – the new system will reduce energy consumption at the stadium by 40 percent.
Zero Maintenance – a 25-year parts and labor warranty eliminates maintenance concerns and costs for the long term.
Quad Cities River Bandits – Modern Woodmen Park Photo Gallery