Bahrain International Circuit
Sakhir, Bahrain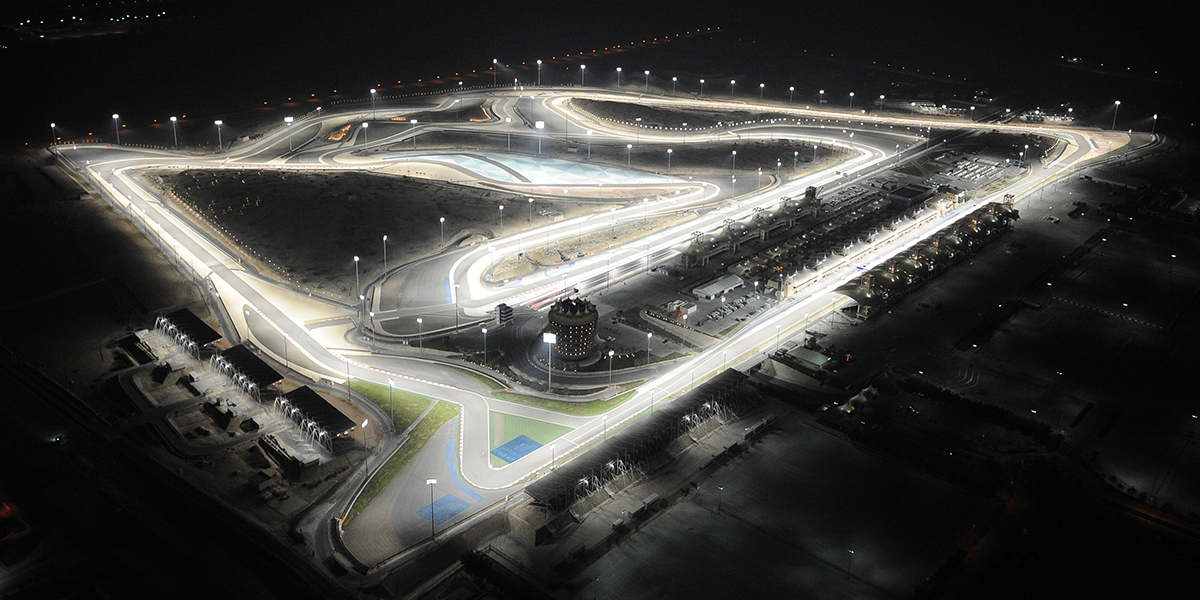 Bahrain International Circuit hosts first-ever night race.
"Ten years ago, Musco lit the drag strip at the Bahrain International Circuit, we're once again proud to be part of an important milestone of the circuit as it celebrates its 10-year anniversary with its first night race on the full track."
— Jeff Rogers
Vice President of Developmental Sales
Musco Lighting
Since opening in 2004, Bahrain International Circuit (BIC) has focused on becoming the 'home of motorsports in the Middle East'. On April 6, 2014, BIC will host its first night race in celebration of the venue's 10-year anniversary.
Lighting a racetrack has unique challenges. With cars traveling near 321 kph (200 mph), it's crucial to control glare for drivers and spectators while meeting the high light level requirements for television broadcast. Musco's team has experience in providing lighting solutions at several of the world's most iconic tracks including Yas Marina, Daytona International Speedway, and Losail International Circuit.
The lighting solution utilizes the innovative Mirtran™ system, developed specifically for racing to provide pinpoint light control, exceptional uniformity, reduced glare, and the ability to film night races in HD. The perimeter of the track uses Musco's Green Generation Lighting® technology to minimize the environmental impact. Together these systems deliver the ideal, customized solution for drivers, spectators, and television networks.
Bahrain International Circuit Photo Gallery