Denver Broncos Field House
Denver, Colorado, USA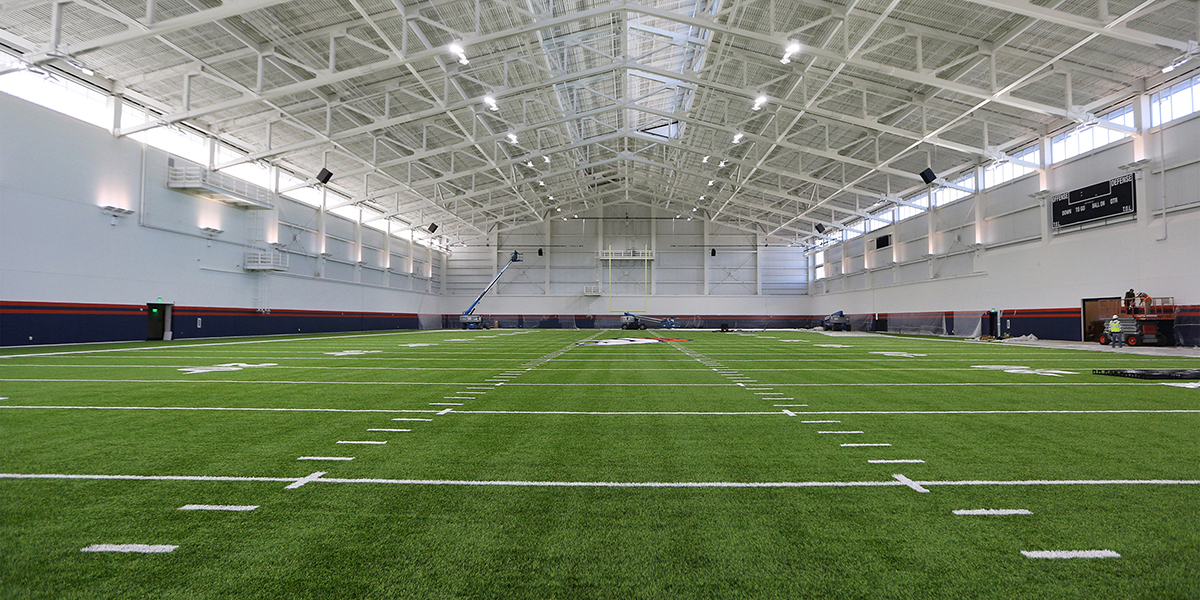 Leading with Innovation at the Denver Broncos Field House
"When designing the new indoor field house, the Broncos made a conscious effort to implement sustainable efforts. These efforts include the Musco LED lighting system, which aims to reduce the team's ecological footprint..."
— Chip Conway
Vice President of Operations
Denver Broncos
When two iconic forces come together to get something done, the possibilities are boundless. Case in point, the newly built Denver Broncos field house, which will serve as the practice facility for the team and host other athletic events and functions.
A legendary franchise, the Broncos ownership determined from the start that it was going to build the new field house the right way for its players and its fans. So when the time came to find a lighting solution for the facility, they turned to an equally accomplished player in the world of sports lighting solutions—Musco.
Musco's system with an LED light source was exactly what the Broncos needed, incorporating advanced optics for a brighter and more uniform light throughout the practice venue. The system improves playability for the members of the team and enhances video images. And since the Broncos plan on hosting other types of events in the new field house, it was crucial that the new lights enhanced the facility experience for spectators and coaches as well.
The new system will deliver the Broncos a 54 percent energy savings when operated at full capacity.
Denver Broncos Field House Photo Gallery
More stories from musco.com