Turf Moor Stadium
Burnley, U.K.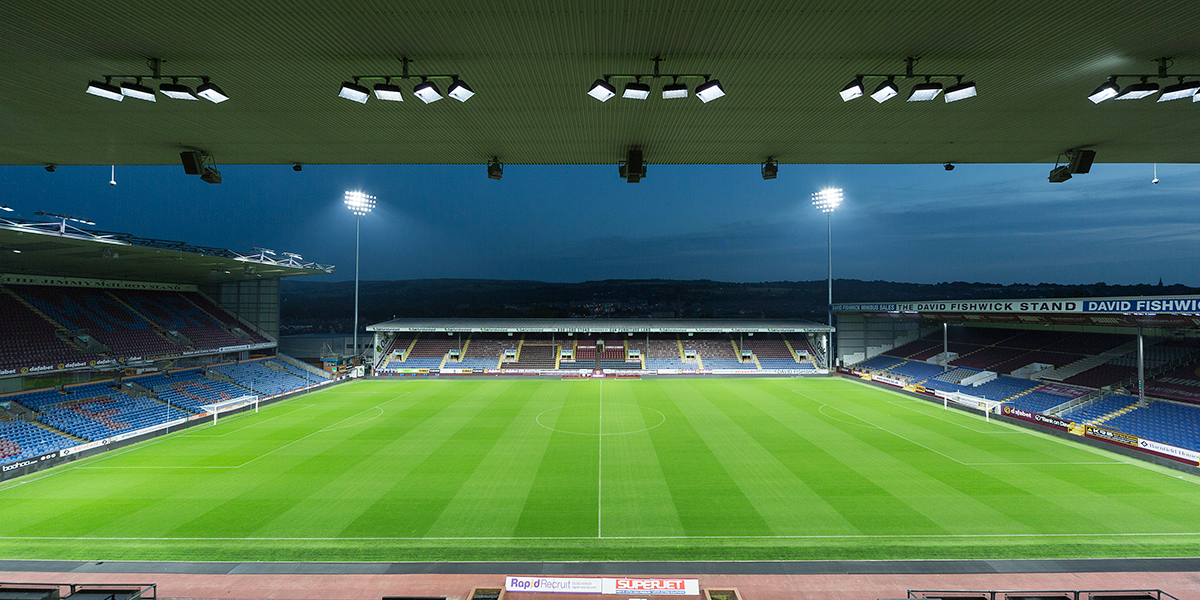 Burnley FC Showcases Premier League Return Under Musco's LED System
Burnley Football Club will return to the Premier League in full force with the installation of Musco's LED system at Turf Moor.
Burnley earned its promotion back into the top-tier league in England after claiming the Football League Championship. After reviewing several lighting manufacturers, club officials chose Musco's SportsCluster® System to provide an improved visual experience at Turf Moor, while meeting strict Premier League lighting standards.
The new lighting solution will replace the lighting system previously installed by Musco in 1996 and provide several cost-saving benefits at Turf Moor:
Visibility – Custom optics direct light onto the pitch without creating glare shining into the eyes of players and spectators
Performance – Increases light levels by 100 percent and provides a more uniform light distribution on the field, while only increasing energy consumption by 20 percent
Efficient Controls – Dimming controls allow for light output to be adjusted when full power of the system is not required
Entertainment – Theatrical special effects provide customized pre-game and halftime lighting displays
Along with the lighting system at Turf Moor, the club has selected Musco's LED lighting solution at its training ground. Both systems will be covered by a 10-year long-term parts and labor warranty backed by a team of technicians that will eliminate maintenance costs for the next decade.
Turf Moor Stadium Photo Gallery
More stories from musco.com