Casteel High School
Queen Creek, Arizona, USA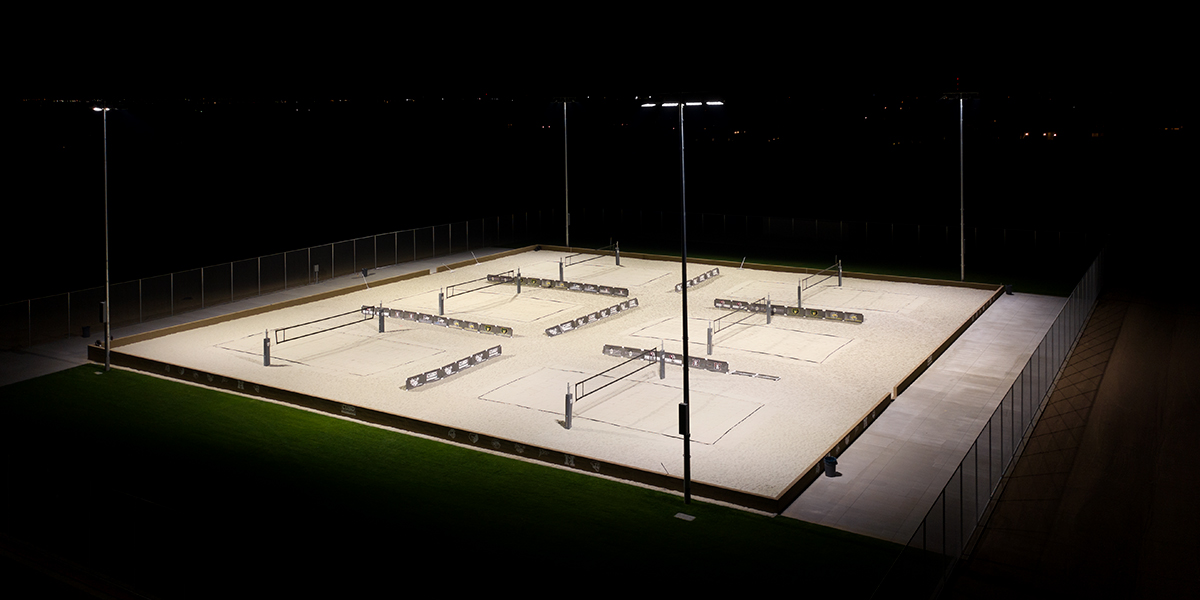 Casteel Completes One of Nation's Premier High School Sand Volleyball Complexes With LED System
"We've had a great relationship with Musco and they've provided a high level of service and support. Overall, the response has been incredible. The support has been amazing. And Control-Link simplifies managing the lighting and their Team is very responsive."
— Ryan Ridenour
Athletic Director
Casteel High School
Even with the rapidly growing popularity of sand volleyball at the high school level, few schools have built cutting-edge facilities devoted to the sport. Chandler Unified School District in Arizona wanted to change that when it decided to build an $840,000, state-of-the-art sand volleyball complex at Casteel High School. The new complex features top-notch amenities—including beach sand imported from California—and opted for Musco's Total Light Control—TLC for LED® technology to put the complex on par with Division I college facilities.
Players enjoy exceptional light levels and quality, with 50 footcandles across the six courts, making the most out of a limited power supply at the site.
The District has distinguished itself in the sand volleyball circuit, being among the first to have a state-of-the-art complex which will also host elite tournament and club team play.
Energy consumption at the site was reduced 77 percent compared to if the District had opted for typical metal halide equipment.
The District won't pay any maintenance costs through the year 2044 with thanks to Musco's 25-year warranty that covers every part and all labor.
The complex lighting can be scheduled, controlled, and managed instantly with the touch of a smart phone thanks to the Control-Link® control and monitoring service, which also provides 24/7 support to the District at Control-Link Central™ service center.
Casteel High School Photo Gallery