Chamberlain High School
Chamberlain, South Dakota, USA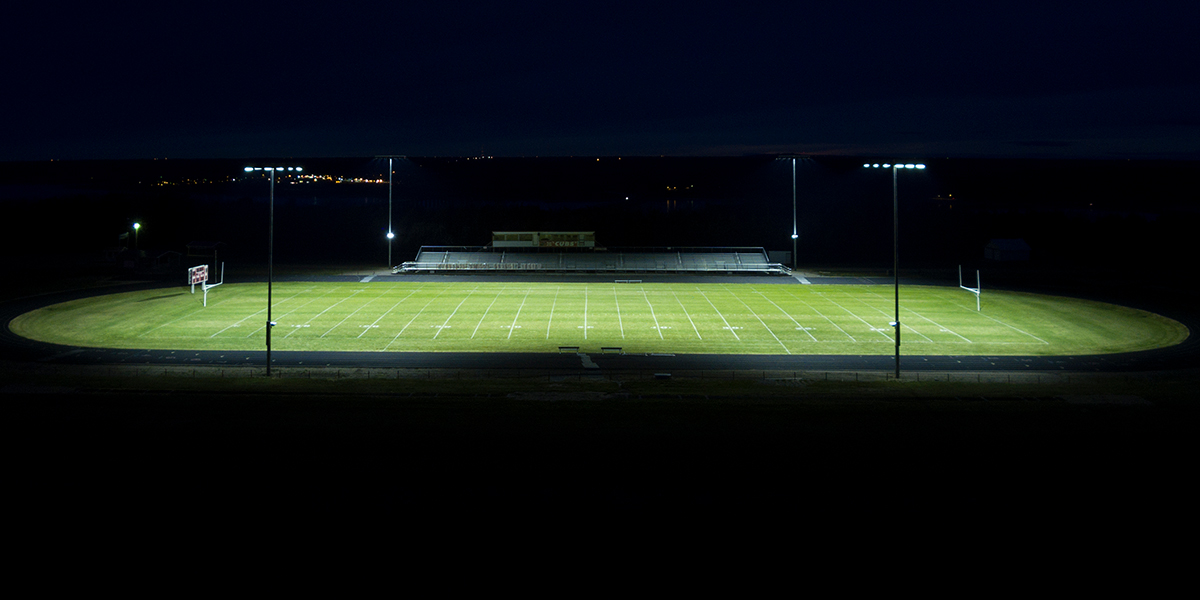 Chamberlain High School Updates to Musco's LED Technology to Increase Efficiency and Light Quality
"Our Musco LED lights have completely transformed our football field. The light is directed onto the field with very minimal light bleed. Our coaches, players, and administration are very happy with the results. Musco made the entire project extremely simple from start to finish. Their staff is professional and knowledgeable. They met all of our deadlines and their customer service after the project has been exceptional."
— Holly Nagel
Business Manager
Chamberlain School District
Chamberlain High School has a history of excellence in football and with the installation of a new LED lighting system in its stadium, players and fans will be able to enjoy that high level of play even more. Located in Chamberlain, South Dakota, the school's leaders decided to update the lighting system to promote greater energy efficiency and establish better on-field light quality during night games. Given our experience and our proven track record, the school installed our Total Light Control- TLC for LED™ technology. Key benefits include:
Total Light Control – the system's patented optics and glare control technology helps preserve the natural darkness around the stadium.
Improved Visibility – light levels and light uniformity were significantly improved and glare was virtually eliminated, resulting in better visibility for players and spectators.
Energy Efficient – with the installation of the new lights energy consumption at the field has been reduced by 56 percent when compared to a typical metal halide system.
Zero Maintenance – the new lighting is backed by Musco's 25-year warranty covering parts and labor, which eliminates maintenance concerns or costs for Chamberlain HS.
As an added benefit of this project, the improved lighting exposed areas of the grass field that needed some extra attention, which had gone unnoticed with the previous system. Also, with the precision of our LED system, light cuts-off virtually eliminating spill light onto the surroundings. Our team then worked with the school to intentionally aim light from the newly installed fixtures onto the bleachers to address safety concerns.
Chamberlain High School Photo Gallery