Trump National Doral Miami
Miami, FL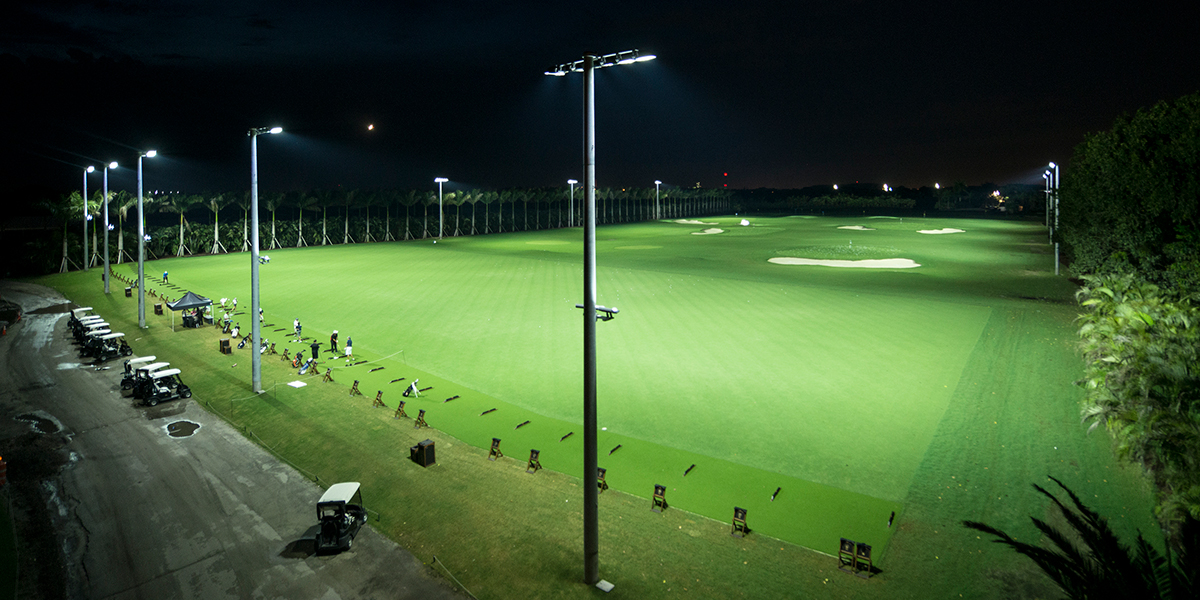 Musco Brings LED Technology To Doral
"Lighting is a critical component of any project and structure. It's essential to the overall impact and experience of our guest. Musco's expertise in this field is second to none and the results they have delivered at several of our properties has been exceptional."
— Eric Trump
Executive VP of Development and Acquisitions
The Trump Organization
Recognized among the most prestigious golf resorts in the world, the Trump National Doral Miami is on the leading edge of luxury and innovation. So when the decision was made to add a new lighting system for the resort's driving range, they needed a partner equally recognized across the globe for innovation and technological solutions.
Having provided lighting for golf courses and driving ranges in 21 countries, Musco brought the experience, reputation, and commitment to customization it would take to make Doral's the first driving range in the country to use LED lighting technology.
A key challenge with the project was location, which is just five miles from the Miami International Airport. Musco engineers carefully analyzed lighting levels on flight patterns at different elevations to ensure no glare was being created for pilots.
To design the system Musco's engineering team analyzed the flight trajectories of various golf club loft angles to ensure proper illumination at a variety of elevations. The lights would cover an area 300 yards long and 170 yards wide. Each of the more than 14,500 LEDs were mounted in 134 custom fixtures with precise aiming angles as a way to eliminate spill and optimize the controllability and efficiency of the lights.
In the end, the project resulted in energy savings of 65 percent when compared to a metal halide lighting system, while achieving dramatically enhanced lighting for the driving range.
Trump National Doral Miami Photo Gallery
More stories from musco.com