DP World Jebel Ali Port Terminal 2
Dubai, UAE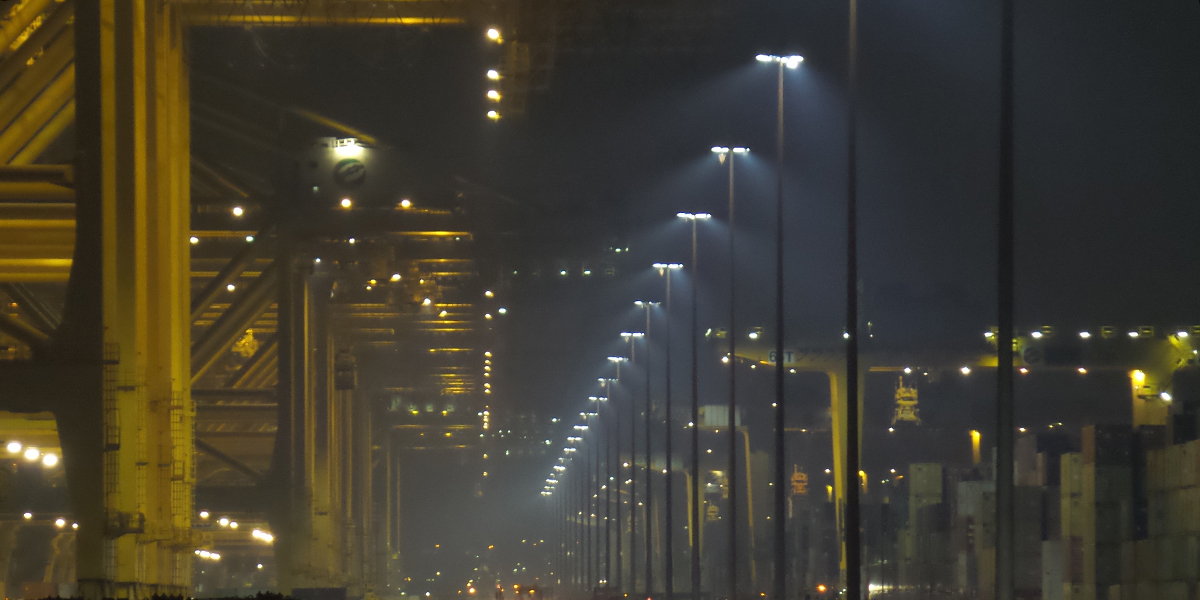 DP World to save $2.9 million over next 15 years with new LED System
 Musco received DP World's 2014 Excellent Performer Award for excelling in customer service, price, quality, delivery, and after sales service.
When Musco partnered with DP World to light its Jebel Ali Port Terminal 2 in Dubai, UAE—one of the largest ports in the Middle East—the project presented a number of challenges. DP World knew Musco was up to meeting those challenges, having partnered together just a few years earlier on the lighting project at Jebel Ali Port Terminal 1—a project that saves DP World $1.5 million annually.
The existing lighting at DP World's Jebel Ali Port Terminal 2 caused massive energy consumption, excessive spill light and glare, and expensive and time consuming maintenance costs.
Musco's TLC for LED™ technology was the customized solution that DP World needed to light the nearly 480 acre terminal. The new system provided a higher quality and more efficient lighting, lessening the environmental impact and eliminating maintenance costs for 15-years. Musco's team of engineers designed the system to strategically light the sides of stacks and roadways, helping truck and lift operators see the containers better and making loading and unloading at the terminal safer.
In the end, with the 66 percent reduction in energy consumption and the elimination of maintenance, the new system will enable DP World to pay off its initial investment in less than four years.
DP World Jebel Ali Port Terminal 2 Photo Gallery
More stories from musco.com