Mexican Soccer Federation (FEMEXFUT) Practice Field
Toluca, State of Mexico, Mexico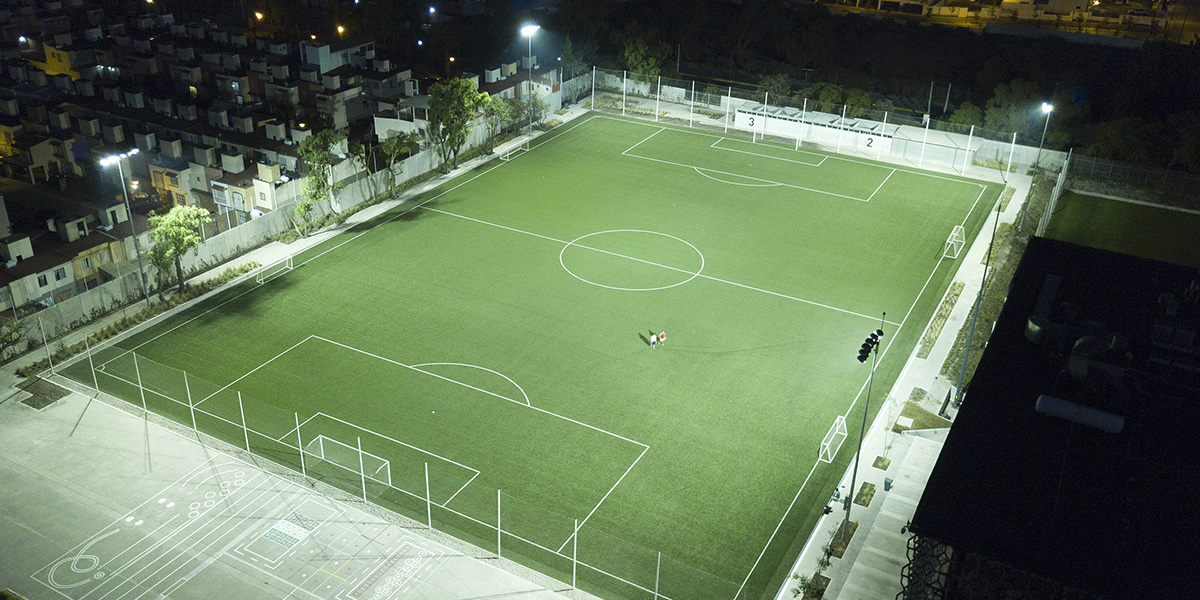 Mexican Soccer Federation (FEMEXFUT) Installs Energy-Efficient Sports Lighting System to Provide Superior Light Quality
As it planned its new corporate headquarters, the Mexican Football Federation (FEMEXFUT) assembled a team of leading professionals in their respective industries for the development and construction of the facility. Once the decision was made to light one of the new development's soccer fields, architects and lighting experts evaluated several suppliers looking for the best light quality and efficiency. Musco's lighting system was chosen to be installed on the practice pitch since it met FIFA's lighting requirements and provided the lowest energy consumption.
The sports lighting system allows more flexibility for FEMEXFUT to host youth tournaments and to host concentrations for clubs and youth national teams. Other benefits the system will deliver to FEMEXFUT include:
Superior Glare Control – the glare control of the system reduces spill light and ensures the close proximity of the luminaires to the administrative offices of FEMEXFUT is not an issue.
Precise Light Control – potentially wasted spill light is re-directed towards the playing field, maximizing energy consumption.
Customized Solution – the slender poles and design reflectors complement the modern corporate architecture, blending in with the aesthetics of the facilities.
Additionally, the system is backed by a full 10-year parts and labor warranty that ensures the federation will not have to worry about or pay for repairs over the next decade.
Mexican Soccer Federation (FEMEXFUT) Practice Field Photo Gallery