2019 Little League Baseball® World Series
Lamade Stadium, South Williamsport, PA • Home of the Little League Baseball® World Series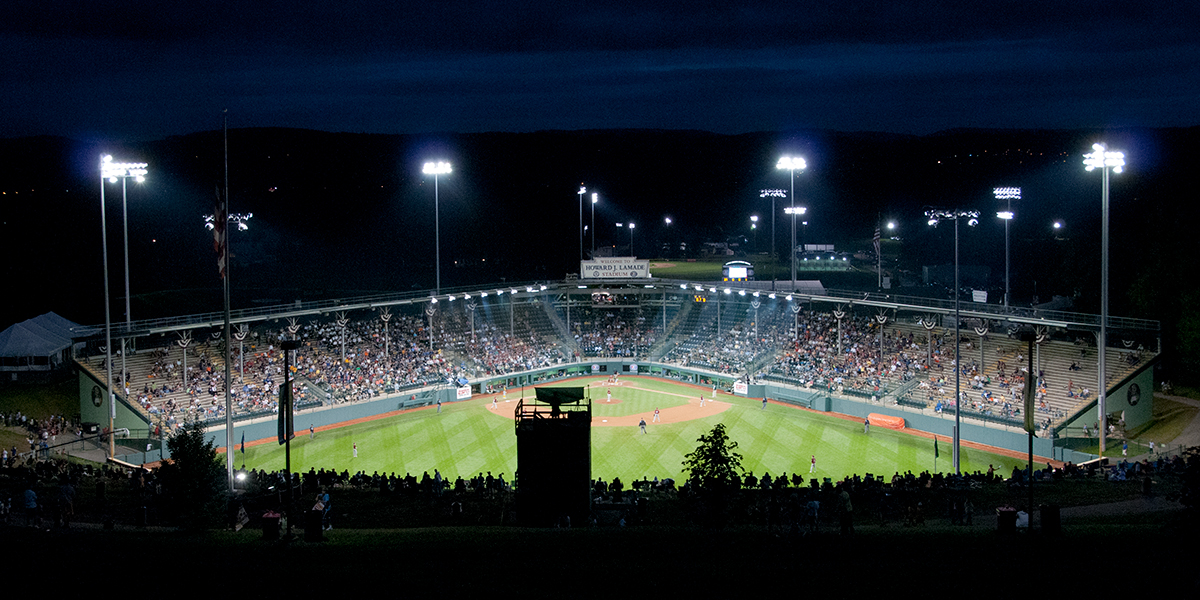 For more than 25 years, Musco has been a proud partner of Little League®. As co-sponsor of the A Safety Awareness Program™ (ASAP), Musco understands the importance of providing a safer playing environment for youth players. Every year, Musco and Little League® work together to raise awareness and ensure kids are having fun while being safe.
Musco will once again provide lighting for this year's Little League® World Series games, which start on August 15th in Williamsport, Pennsylvania. The Championship Game is set for Sunday, August 25th.
Musco Lighting offers:
Systems for lighting complete from foundation to poletop that meet Little League standards
Cost-saving volunteer installation
Help with funding
Musco's team of experts can help design, complete, and maintain a cost-effective, trouble-free lighting system for your budget, for the environment.
2019 Little® League World Series
More stories from musco.com