McCarran International Airport (LAS)
Paradise, Nevada, USA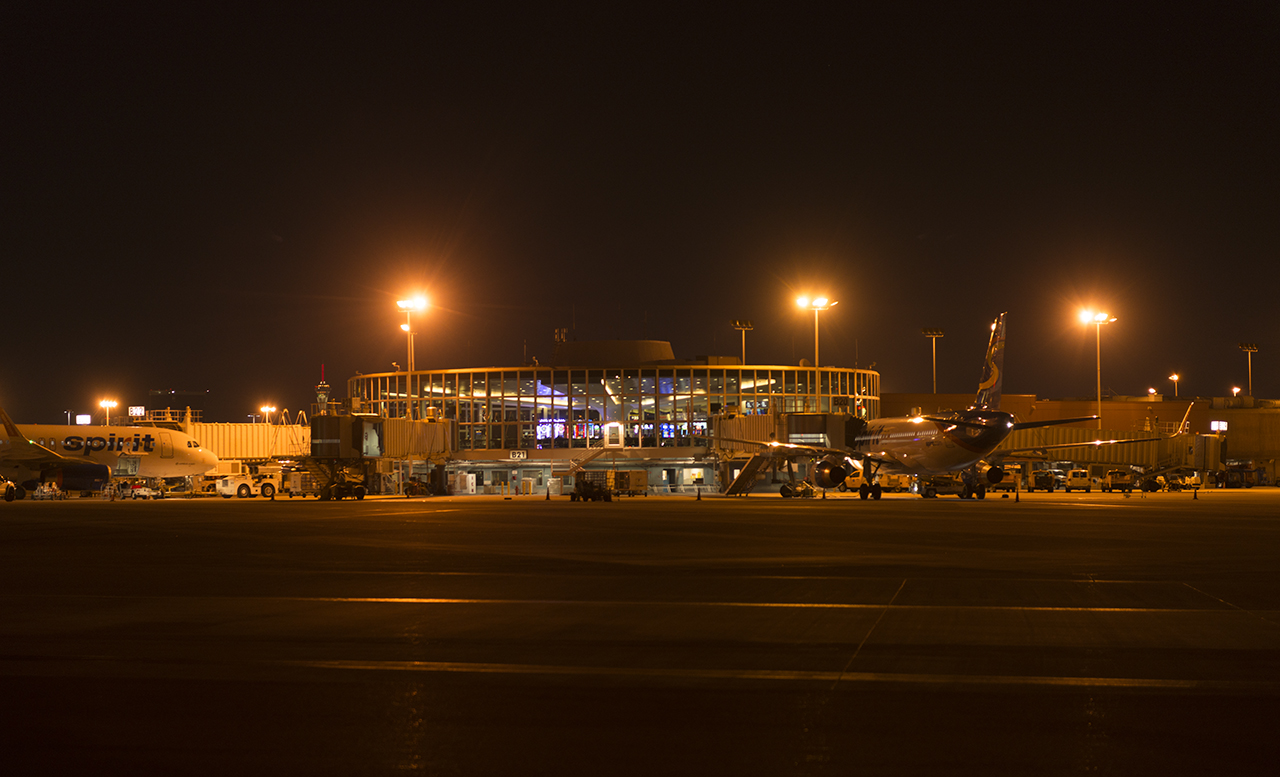 McCarran Retrofits With LED Lighting for Quality, Efficiency, and Reduced Maintenance
"The Musco team was great to work with from the beginning. They provided all of the engineering and backup documents we needed to ensure their system would exceed the design requirements. The new lights provided better light level coverage, reduced glare, and reduced wind loading on existing poles and foundations."
— Dustin Colwell
Engineer
Kimley-Horn and Associates, Inc.
"As we embarked upon this project, the primary goals for McCarran were to maximize energy savings while increasing lighting and visibility with minimal glare. The Musco system allowed us to achieve just that."
— James Chrisley
Deputy Director of Aviation
McCarran International Airport
As the eighth busiest airport in the U.S., McCarran International Airport (LAS) serves more than 47.4 million passengers each year. LAS is located just five miles from the iconic Las Vegas Strip and hosts more than 30 airlines that provide non-stop service to more than 130 destinations. The airport's existing high-pressure sodium lighting created numerous problems such as high-energy usage, constant repairs, poor color rendering, and disruptive glare for pilots, ground crews, and air traffic controllers.
After exploring several options, LAS chose to retrofit its existing poles with Musco's TLC for LED™ technology. The new lighting system has provided the airport many benefits:
Light Quality – Ensures better visibility for pilots, ground crews, and air traffic controllers with uniform light coverage free from glare
Color Rendering – Produces a more color accurate light, allowing ground crews to better identify packages
Energy Efficiency – Cuts energy consumption by 54 percent compared to the prior lighting, reducing CO2 emissions by 7,601 metric tons over 10-years
Customized System – Provides a complete solution on existing poles with custom mounting brackets, fixtures, and wire harnesses
No Maintenance Costs – Eliminates maintenance costs over the next decade with a 10-year parts and labor warranty
The project was partially funded by a $65,000 rebate from the Nevada Energy's SureBet incentive program. With the new system in place, LAS is expected to save $1.3 million in energy and maintenance costs over the next decade.
McCarran International Airport Photo Gallery