Monterrey Baseball Stadium
Monterrey, N.L., Mexico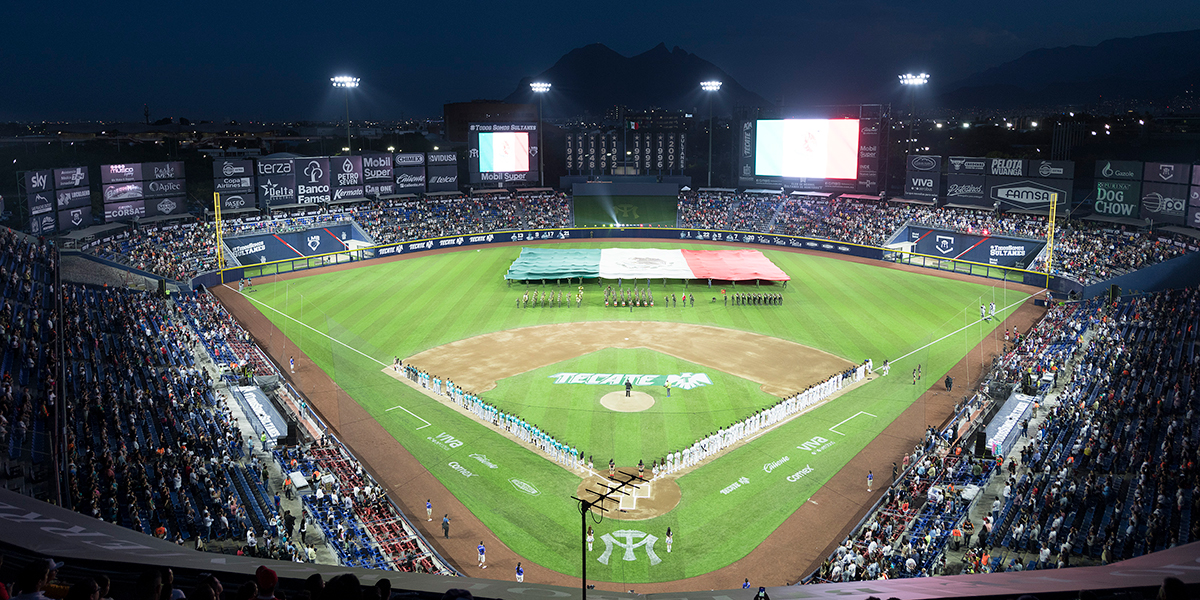 Monterrey Baseball Stadium becomes first baseball stadium in Latin America with LED lighting
"Working with Musco was an experience with a high level of professionalism since we knew from the beginning that we could trust that the results were guaranteed. The players gave positive comments as they could better see the field of play and everything related to the performance in the field. This is an excellent stadium to play baseball."
— Chuy Granados
Project Manager
Sultans of Monterrey
The Sultans of Monterrey wanted to install a lighting system that would give their fans an unrivaled entertainment experience, and that would also meet the lighting requirements of Major League Baseball (MLB). In order to meet the new lighting requirements of the Mexican Baseball League (MBL), and in order to host exhibition and regular season games at Monterrey Baseball Stadium, the team's managers had the task of installing a system that would provide 1500 lux in the infield and 1000 lux in the outfield. The Sultans found the right solution with the Total Light Control system - TLC for LED™ from Musco, making Monterrey Baseball Stadium the first baseball stadium in Latin America to install LED lighting.
Our system not only meets the lighting requirements of MLB and MBL, it also provides precise light control, directing light only to the surface. This not only decreases energy consumption, but also offers better visibility for players and fans, along with several additional benefits:
Renewed entertainment experience – Includes instant on/off/dimming capabilities that maximize electricity consumption, and special light effects for an unrivaled fan experience.
Complete lighting system – Ensures reliable performance with structural, electrical and lighting components designed as a complete system.
Superior light quality for TV – Improves television broadcasts, eliminating the "flicker" effect during instant replay and provides focused light in areas of the playing field.
Comprehensive 10-Year Warranty – Includes a full 10-year warranty that covers parts and labor, eliminating all costs associated with maintenance.
Monterrey Baseball Stadium Photo Gallery