Mount St. Louis Moonstone Ski Resort
Coldwater, Ontario, Canada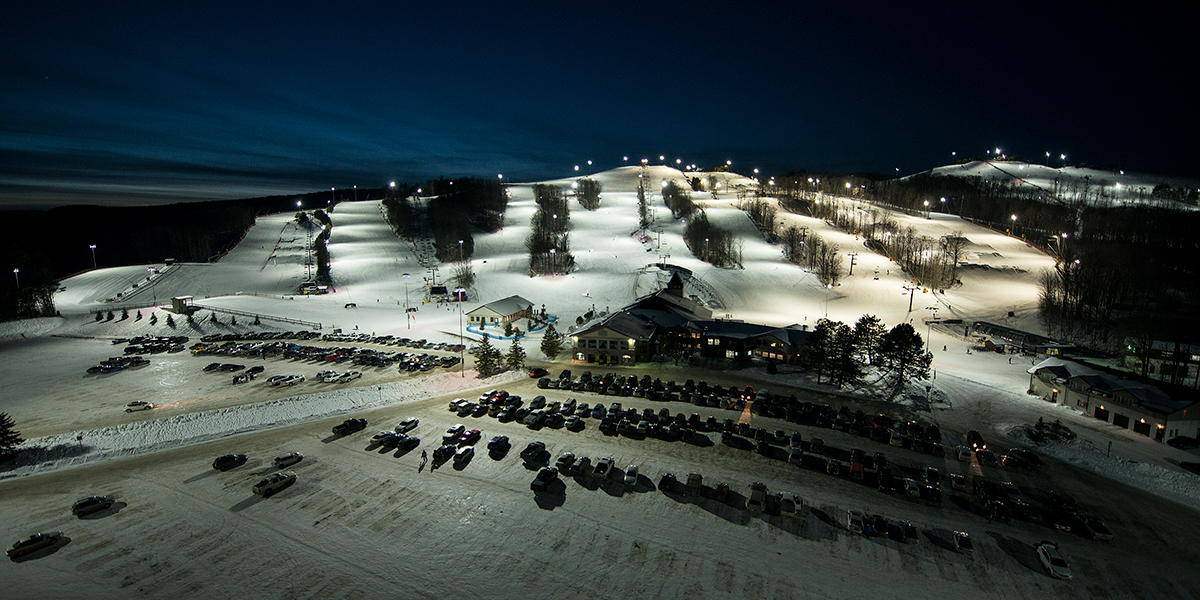 Mount St. Louis Moonstone enhances night skiing and snowboarding with Musco's LED lighting solution
"Mount St. Louis Moonstone has installed some of the best lighting systems in North America and customers are going to love it!"
— Robert Huter
General Manager and Operations Manager
Mount St. Louis Moonstone
Nearly 300,000 yearly skiers and snowboarders at Mount St Louis Moonstone Resort (MSLM) will enjoy an experience few other resorts in the world can match. That's because of Musco Lighting's innovative lighting solution with an LED light source which will enable night skiing and snowboarding at the resort for the first time in its 50-year history.
Musco's proven Light-Structure Green™ system provides a complete solution from foundation to poletop with many benefits for skiers and the owner of MSLM.
Delivers lighting with pinpoint precision through advanced optics and custom-designed reflectors.

Reduces energy consumption at the resort by 65 percent compared to typical floodlights.

Reduces glare, resulting in a brighter, more uniform light on 36 slopes, two terrain parks,

and one half pipe.

Eliminates maintenance costs with a comprehensive 10-year warranty backed by Musco's

team of trained technicians.

Features optimized structural, electrical, and lighting components for reliable,

long-term performance.
Helping maximize the resort's efficient use of energy, Musco's Control-Link® system includes remote on/off control, performance monitoring, and management capabilities, giving the resort the ability to control the lights with a 24/7- call center with trained operators, an easy to use web site, and a web-enabled smartphone.
Moonstone Ski Resort Photo Gallery
More stories from musco.com