Michigan State University - Munn Ice Arena
East Lansing, MI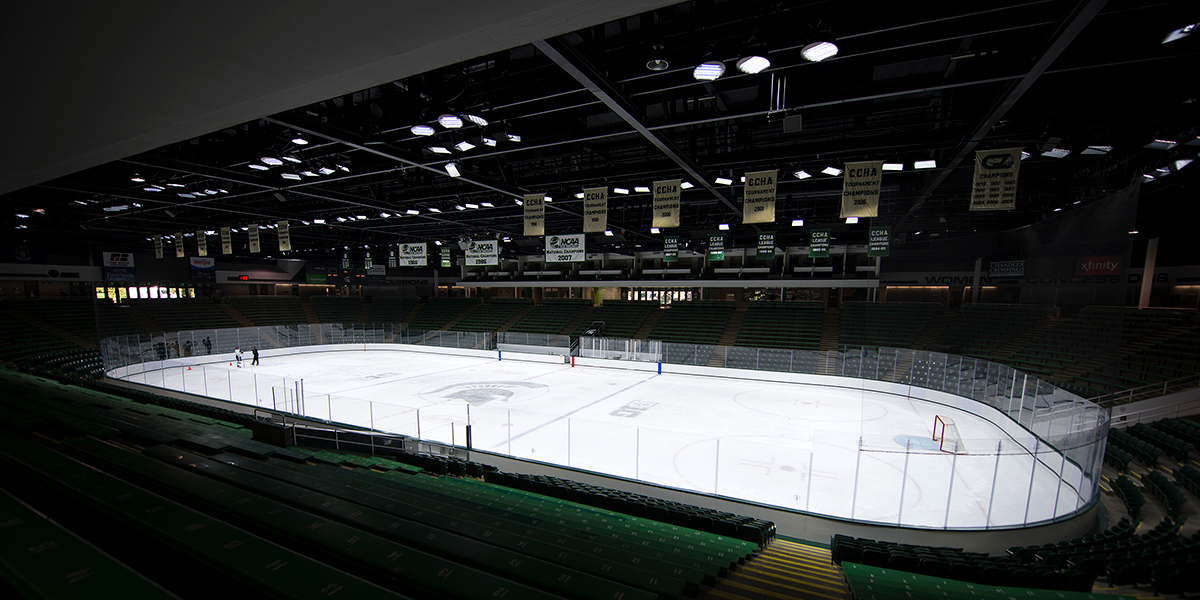 Enhancing player experience while reducing energy with a new LED lighting solution
"Fans will notice an amazing difference in light quality, and it's a bright, clean light . . . It's like
opening a retractable roof."
— Greg Ianni
Deputy Director of Michigan State
University Athletics
East Lansing, MI
Michigan State University recently installed a new Musco LED lighting solution at Munn Ice Arena, creating
a better experience for Michigan State Spartans and their fans, while consuming one-fifth the energy of the previous system when operating at full capacity. The university can save additional energy by utilizing the system's dimming controls. Musco's LED lighting solution produces little to no heat directed toward the
playing surface, reducing the impact on the ice-making equipment and further increasing the arena's overall energy savings.
Players have commented on the improved playability, noting they can see the puck more clearly. The system produces a clean, color accurate light with excellent glare control, which staff has compared to natural daylight. The university also benefits from reduced maintenance costs and hassle, as the new system is virtually maintenance free.
Musco is excited to continue a relationship with Michigan State, making the Munn Ice Arena one of the first to use a LED sports lighting solution.
Click Here to read the official announcement.
Michigan State University - Munn Ice Arena Photo Gallery
More stories from musco.com