Purcell Pavilion at the Joyce Center
University of Notre Dame • South Bend, IN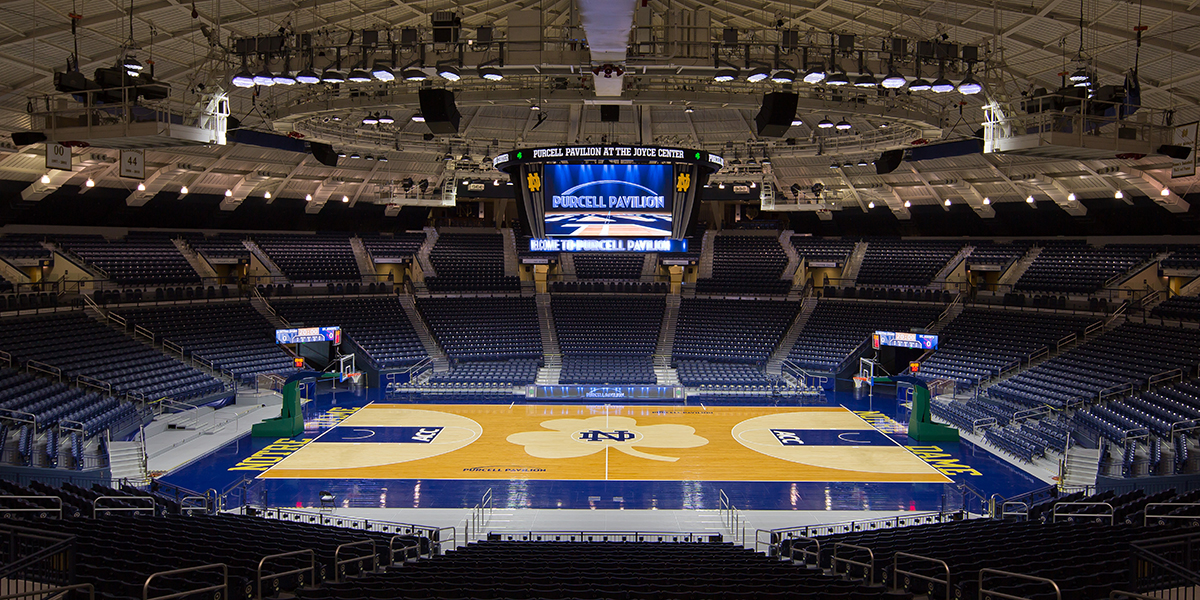 LED lighting solution increases performance while reducing energy consumption
"The new system provides very consistent light levels across the arena and excellent color rendition. The basketball coaches are thrilled with the new lighting."
— Tom Blicher
General Manager of the Joyce Center
Building on a relationship with Notre Dame that spans more than 20 years, Musco recently installed LED sports lighting for the Purcell Pavilion arena at the Joyce Center. As part of the University's Energy Conservation Measures program, this state-of-the-art system reduces energy consumption by 73% when operating at full capacity for event lighting. Additionally, the new lighting system provides an increase in performance, surpassing critical vertical light level requirements for NCAA broadcast. Dimming controls allow for further energy savings and maintenance costs are nearly eliminated.
Musco is proud to continue our relationship with Notre Dame and help them reach their sustainability goals.
Click here to read Notre Dame's announcement.
Purcell Pavilion at the Joyce Center Photo Gallery
More stories from musco.com