Neshaminy High School Stadium
Langhorne, Pennsylvania, USA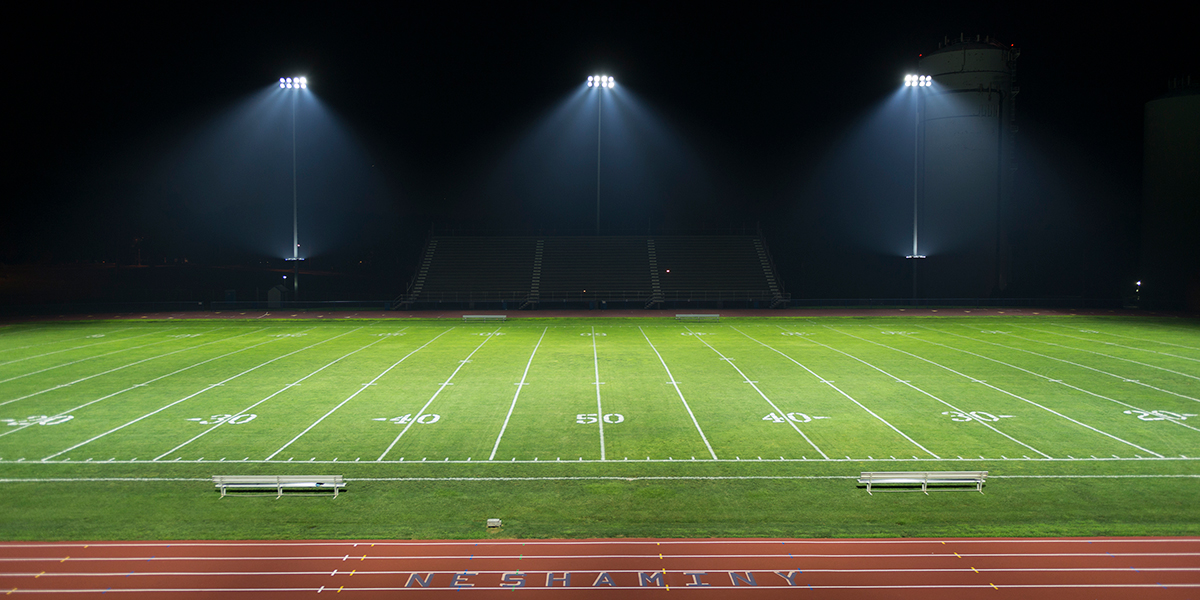 New Lighting System Reduces Impact on Area Residents
The prior lighting at Neshaminy High School's football stadium created excessive spill light and glare for area residents and presented the school with frequent maintenance issues and high energy consumption.
School officials partnered with Musco to install its SportsCluster® system with an LED light source on existing poles. The school evaluated Musco's HID and LED systems and ultimately determined the superior light control capability of the LED system warranted the higher initial capital investment.
Not only has the new system reduced energy consumption by 74 percent and eliminated maintenance for the next decade with a parts and labor warranty, Musco's engineering team strategically aimed fixtures to light the complete trajectory of the ball for improved playability without creating disruptive glare for neighbors.
Neshaminy High School Stadium Photo Gallery
More stories from musco.com