International Stadium Yokohama (Nissan Stadium)
Yokohama City, Japan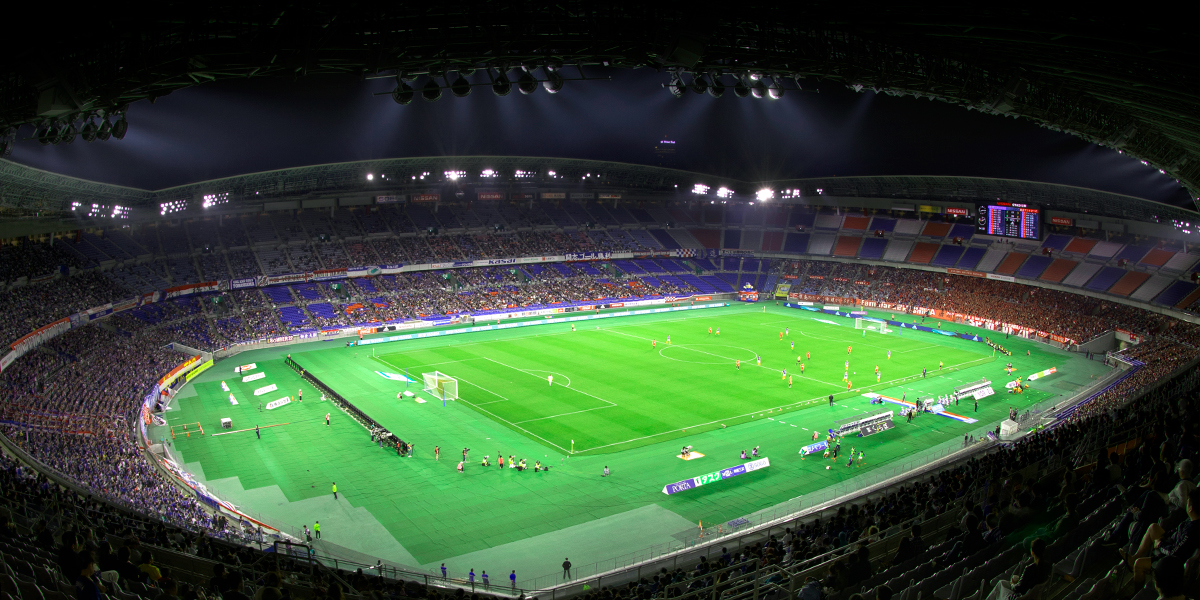 Largest Stadium in Japan Improves Energy Efficiencies and Light Quality
"Musco Lighting delivered a custom fabricated lighting solution that was easy to install and performed per design. We are very satisfied with the product and results. Nissan stadium is one of the first major stadiums in Japan to have the LED lighting for the field of play. Nissan stadium is the first to use music, lighting and video shows programmed together for the stadium entertainment purpose."
— Mr. Shoichi Takahashi
Yokohama City
Nissan Stadium, also known as International Stadium of Yokohama, is located in Yokohama, Kanagawa Prefecture, Japan, and is currently the largest stadium in the country. In the past the venue has played host to multiple rugby, soccer, and American football events as well the FIFA World Cup and Olympic Games. Ownership determined the stadium was in need of a new lighting system that would be up to the task of lighting both the Rugby World Cup in 2019 and Tokyo Olympic Soccer matches scheduled for 2020. Priorities were to improve light quality for both athletes and fans, meet the specific lighting standards of all organizations scheduled to compete at the venue, and improve energy efficiencies.
After careful thought and consideration officials at Nissan Stadium chose to install Total Light Control - TLC for LED® technology due to our extensive track record and experience in the industry. Our patented glare control technology will improve visibility on the field while virtually eliminating glare from affecting anyone in the stadium. And fans will enjoy a greatly enhanced night game atmosphere and entertainment experience. Some other key benefits include:
Improved Visibility – customized optics for the stadium creates a stage-like atmosphere, improving on-field visibility for athletes and allowing spectators to follow the action better
Entertainment Experience – system interfaces with DMX technology to create new special effects and customized light shows
Exceptional Broadcast Quality – lights were specifically aimed to reduce harsh shadows and improve light uniformity for a much better broadcast result for fans watching on TV
Zero Maintenance – Musco's 10 year warranty, which covers every part and all labor, ensures no maintenance concerns or costs for stadium owners