Shanghai Pudong Swimming Arena
Shanghai, China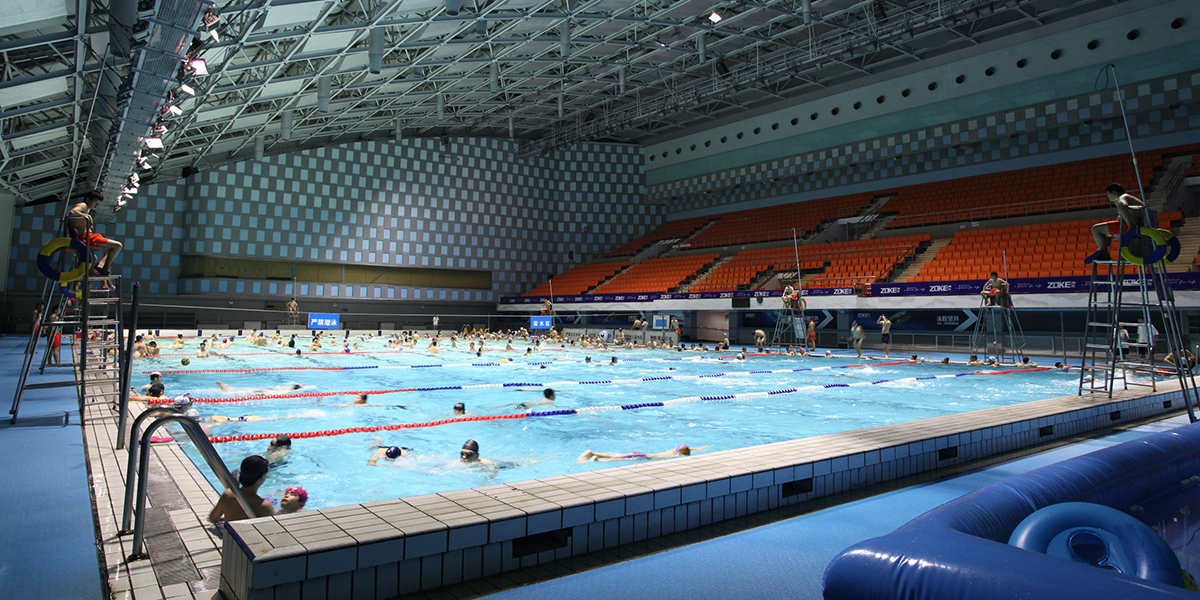 Musco's customized approach brings a state-of-the-art solution to Shanghai Pudong Swimming Area
"We are very pleased with the result, the superb cut off and glare control will provide our guests and lifeguards a better light while also reducing our energy cost, the water color looks much clearer with very good transparency, and the dimming function creates additional savings when we use it in different modes."
— Mr. WU
General Manager
Pudong Swimming Arena
Seven years ago, the Shanghai Pudong Swimming Arena—the largest multipurpose sports and entertainment arena in the Pudong New Area—was fitted with new lights to enhance the venue's ability to host practices and competitive and entertainment events. The prior lighting system produced excessive glare hindering the performance of swimmers and lifeguards, resulted in substantial energy consumption and maintenance expenses, and depreciated light levels.
Arena administrators realized that a new system was needed to carry the facility into the future of competitive swimming in China. And they knew there was one global innovator in lighting solutions for sports arenas that could get them there—Musco.
The Pudong Swimming Arena presented a number of challenges requiring a truly customized approach. The new LED system minimized the glare that previously had created a visual barrier for lifeguards and swimmers, while including corrosion resistance technology. The system increased the arena's light levels by 34 percent and delivered a total energy savings of 70 percent. Maintenance of the new lights has been eliminated for 10 years with Musco's comprehensive warranty. And the operational controls enable the lights to be at different levels of brightness based on what kind of event is taking place at the arena.
Shanghai Pudong Swimming Arena Photo Gallery