University of Richmond – Robins Center
Richmond, VA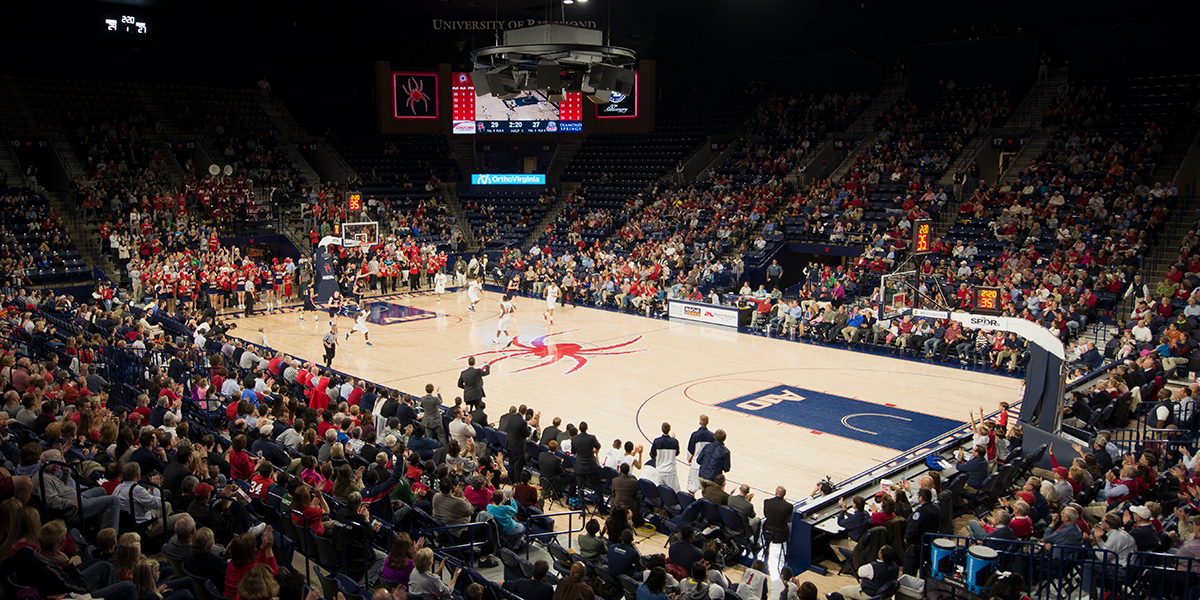 Renovation brings major energy savings with Musco's lighting solution.
"We renovated our basketball arena this past year and the new state-of-the-art LED lights made the greatest impact on the look and feel of the arena more than any other part of the renovation. The lights have really given our arena that NBA-like atmosphere. We are very pleased with the quality and versatility of the lights."
— David Walsh
Deputy Athletic Director
University of Richmond
As part of a major renovation to the Robins Center, the University of Richmond partnered with Musco to not only improve energy efficiency, but also enhance the experience for players and fans.
With Musco's state-of-the-art arena lighting solution, the University is able to reduce its energy consumption by 72% compared to its prior system, while increasing light levels. Dimming controls allow for additional energy savings when full power is not needed. With the long life of the LED light source and Musco's industry leading warranty, maintenance is nearly eliminated.
More stories from musco.com