Steve Cox Memorial Park
Seattle, Washington, USA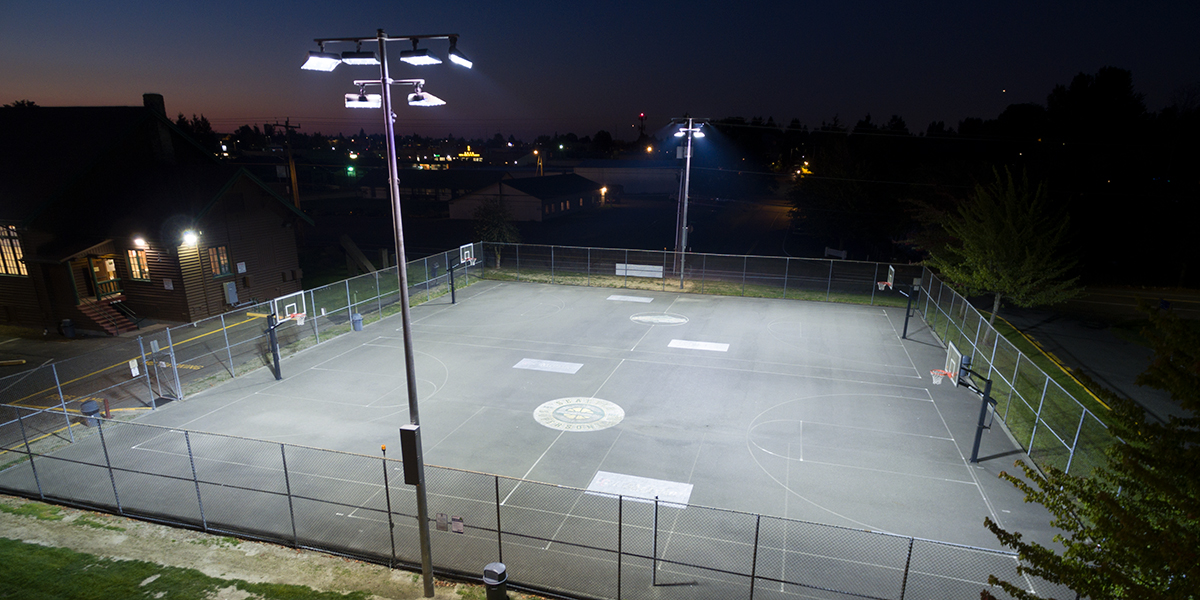 Light-Structure Green™ LED System Provides Cost Effective Solution to Extend Park Usage
Steve Cox Memorial Park has long-remained an active recreation hub in the Seattle, Washington area. The park features baseball fields, tennis courts, and basketball courts. In an effort to extend the hours of use, officials at King County wanted to add lighting on the courts without creating excessive energy and maintenance costs.
Musco installed its Light-Structure Green LED system to help the park conserve energy and provide a better playing environment. The system features customized optics that direct light precisely onto the playing surface to maximize energy efficiency. This cuts spill light and reduces glare on the basketball courts. The lighting solution also helped the park reduce energy consumption by 79 percent when compared to typical lighting equipment.
Additionally, maintenance costs are eliminated over the next decade thanks to Musco's comprehensive 10-year parts and labor warranty that is backed by a team of trained technicians.
King County also installed Musco's LED lighting solution at Petrovitsky Park, click here to read more.
Steve Cox Memorial Park Photo Gallery
More stories from musco.com