Seminole County Sports Complex
Sanford, Florida, USA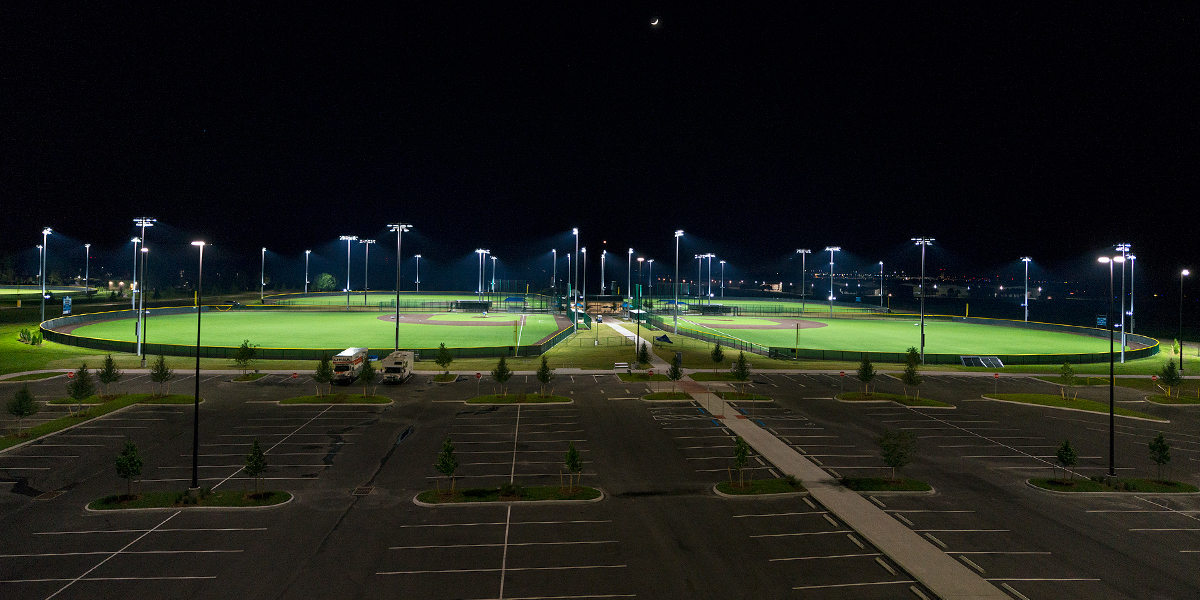 Musco's LED System Sets a New Standard for Player Visibility and Energy Efficiency at Seminole County
"Musco provides an unmatched lighting experience for the fans and players at our venue. This helps us solidify the Seminole County Sports complex as a top tournament facility in our region, and an economic generator in our community."
— Joe Abel
Director of Leisure Services
Seminole County
When Seminole County started planning a new $30 million sports complex, officials envisioned a premier facility for regional tournaments that would provide an unparalleled atmosphere for athletes and spectators. Having lit several facilities in Seminole County, Musco was chosen as a trusted partner to accomplish the county's goals.
One challenge in lighting the facility was its close proximity to the Orlando-Sanford International Airport and a residential neighborhood. It was critical to provide the highest quality light on the fields without adding sky-glow or spilling light into the neighborhood.
Musco's Light-Structure Green™ LED system surpassed those expectations and dramatically improves visibility for players on the field. Other key benefits include:
Energy Efficiency – The system cuts energy consumption by 64 percent compared to typical 1500-watt metal halide equipment
Visibility – Musco's patent-pending system for light management enhances the players' ability to track the flight of the ball
Light Control – Advanced optics around the LED light source significantly cut glare, spill, and skyglow for athletes, spectators, and the surrounding area
Maintenance – A 10-year parts and labor warranty eliminates maintenance costs for the next decade
Reliability – It's a complete system that includes structural, electrical, and lighting components, offering cost-effective installation and reliable operation
Facility Management – Musco's Control-Link® system provides remote scheduling of the lighting system from anywhere with a smartphone app, 24/7 call center, and an easy-to-use web site
The system is expected to save Seminole County over $1 million in operating expenses over the next decade.
Seminole County Sports Complex Photo Gallery
More stories from musco.com