Trojan Park – 2016 NRPA Parks Build Community
Wellston, Missouri, USA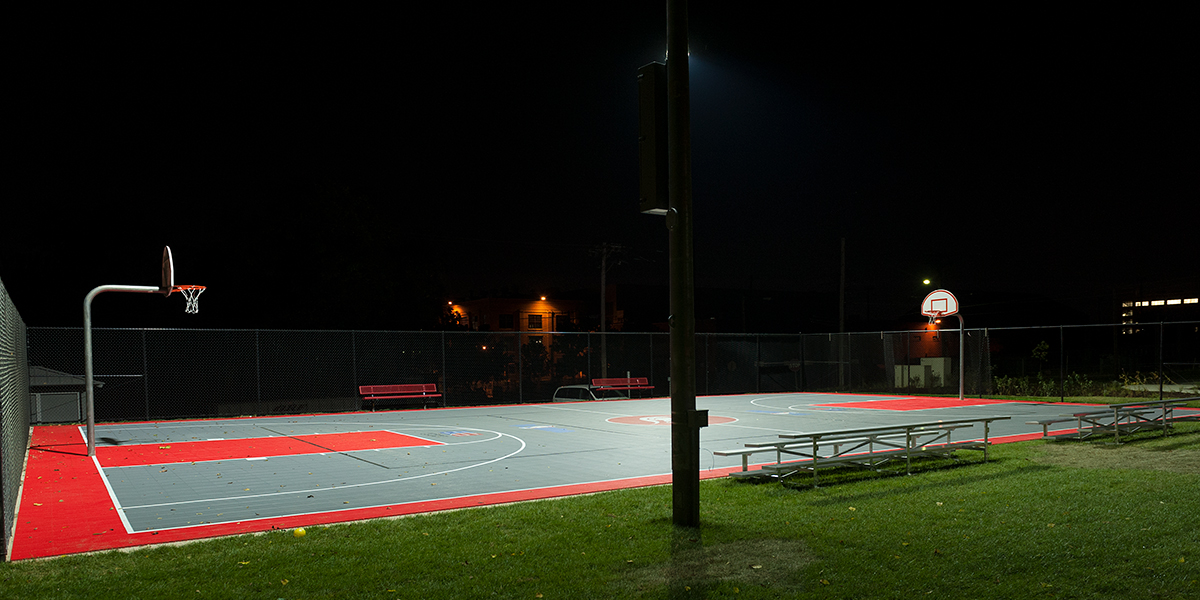 Two Iconic Forces Come Together to Transform a Community Park
"It's not every day that you get to make an impact in a young person's life, but Trojan Park will do that. Seeing the children of Wellston bring this space to life has been a truly amazing experience, one that could never have been possible without the generous support of great companies like Musco."
— Megan Riechmann
Project Manager
Great Rivers Greenway
Since 2009, the National Recreation and Park Association (NRPA) has renovated or built new parks in communities within the city hosting the NRPA Annual Conference, as part of its Parks Build Community Program.
For 2016, NRPA and Musco unveiled a new LED sports lighting system at the park as part of a comprehensive revitalization at Trojan Park. The new system provides light on the basketball court, along with accent lighting for the splash pads and structures.
Musco's lighting system delivers many benefits to the park including:
Light Control – Reduces off-site spill light and glare while enhancing the aesthetics of the park
Energy Efficiency – Cuts energy consumption by 42 percent compared to typical 1000-watt metal halide equipment
Reliability – Delivers trouble-free operation with a complete solution engineered from foundation to poletop
Click here to learn more about this program.
Trojan Park Photo Gallery