University of Florida – Indoor Practice Facility
Gainesville, Florida, USA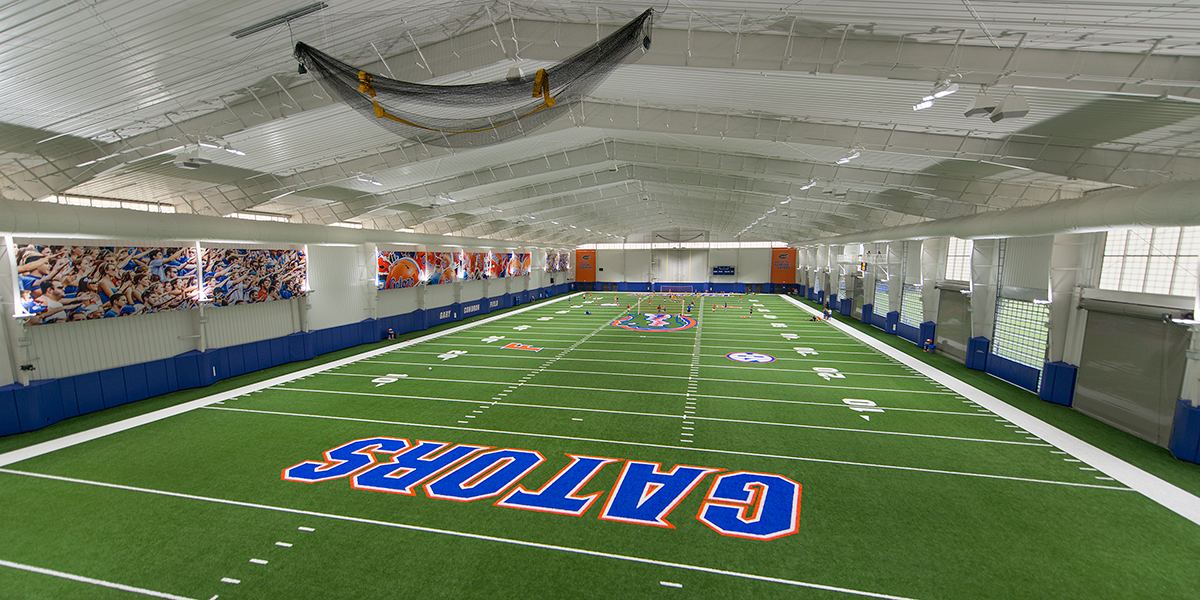 University of Florida Chooses a Sustainable Solution for its $15 Million Practice Facility
Few college athletic programs in the nation can compete at the level of the University of Florida's football program. So when it was announced that the university would construct a new $15 million indoor practice facility, they decided to partner once again with Musco.Having worked with Musco several times over the years on lighting projects at the university's baseball, softball, and lacrosse stadiums, administrators knew they could count on the products and services offered by the Musco Team.
Musco's SportsCluster® System uses customized optics for unmatched light control with a more uniformly distributed light on the practice field, while cutting glare and enhancing visibility for the players and coaches. And the system features instant on/off/dimming capabilities, bringing about a significant reduction in energy consumption since the university can dim the lights when full light levels aren't needed.
The system has cut energy consumption by 42 percent when compared to a typical metal halide system. And with a 10-year parts and labor warranty, the university doesn't have to worry about maintenance issues or costs for the next decade.
University of Florida – Indoor Practice Facility Photo Gallery