Wells Fargo Center
Philadelphia, Pennsylvania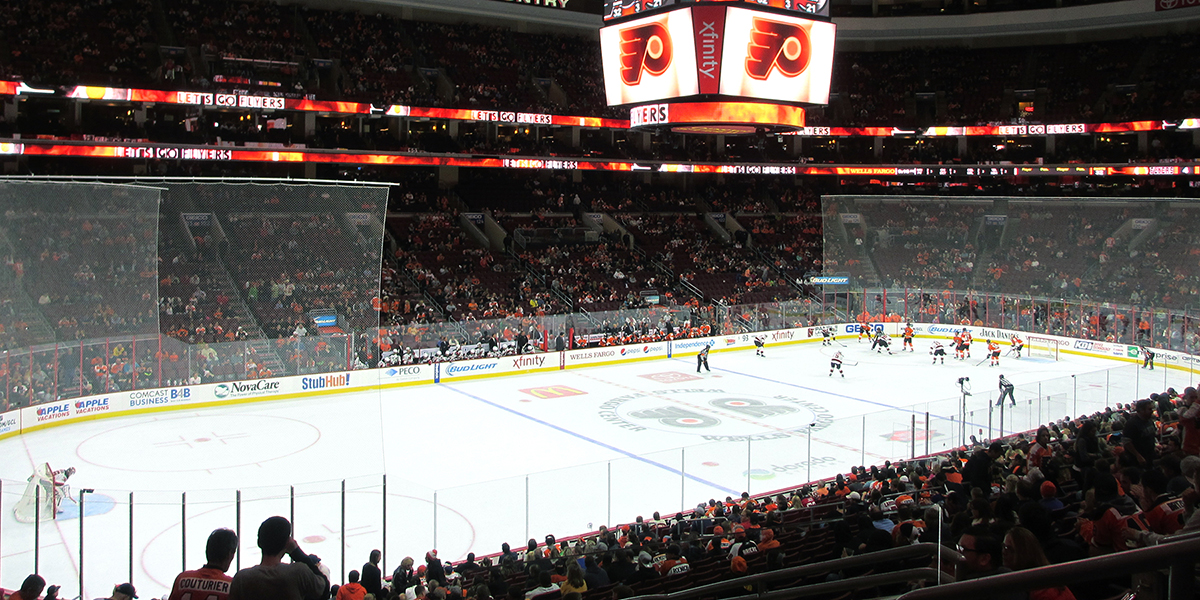 Musco's LED lighting solution brings a new dimension to the Wells Fargo Center
"We are constantly looking for ways to enhance the fan experience and conserve energy. We will reduce energy consumption by 66% compared to the prior system while at the same time create an aesthetically pleasing experience for fans to view sporting events both in the arena and at home."
— Matt Homan
General Manager
Wells Fargo Center, Global Spectrum
When it comes to professional hockey and basketball, few places take it more seriously than Philadelphia. Home to the Philadelphia Flyers and the Philadelphia 76ers, Wells Fargo Center was due for a change to its lighting system. They were looking for something that would be brighter, make the game easier to follow, and help create an overall entertainment experience.
With Musco—the global innovator in sports lighting and pioneer in LED solutions for stadiums and arenas—the project leaders at the Wells Fargo Center knew they had the perfect partner. Musco recently installed its LED lighting solution at several arenas including the Michigan State University's Munn Ice Arena, home to the Spartan hockey teams, and therefore knew the intricacies involved with lighting for the sport.
The project at the Wells Fargo Center involved the installation of nearly 300 optically enhanced luminaires leveraging over 25,000 LEDs with advanced lighting controls to produce an unparalleled visual experience for players, spectators, and fans watching HD broadcasts around the world. Musco's industry leading long-term warranty eliminated all of the maintenance headaches for arena staff. The system's instant on/off/dimming capabilities not only conserve energy, but have helped the arena create a true stage like, entertainment experience through special lighting effects.
And in the end, the Wells Fargo Center will realize a total energy savings of 66 percent thanks to the new
LED system.
Click here to read the official announcement.
Wells Fargo Center Photo Gallery
More stories from musco.com