Wilmington Blue Rocks Frawley Stadium
Wilmington, Delaware, USA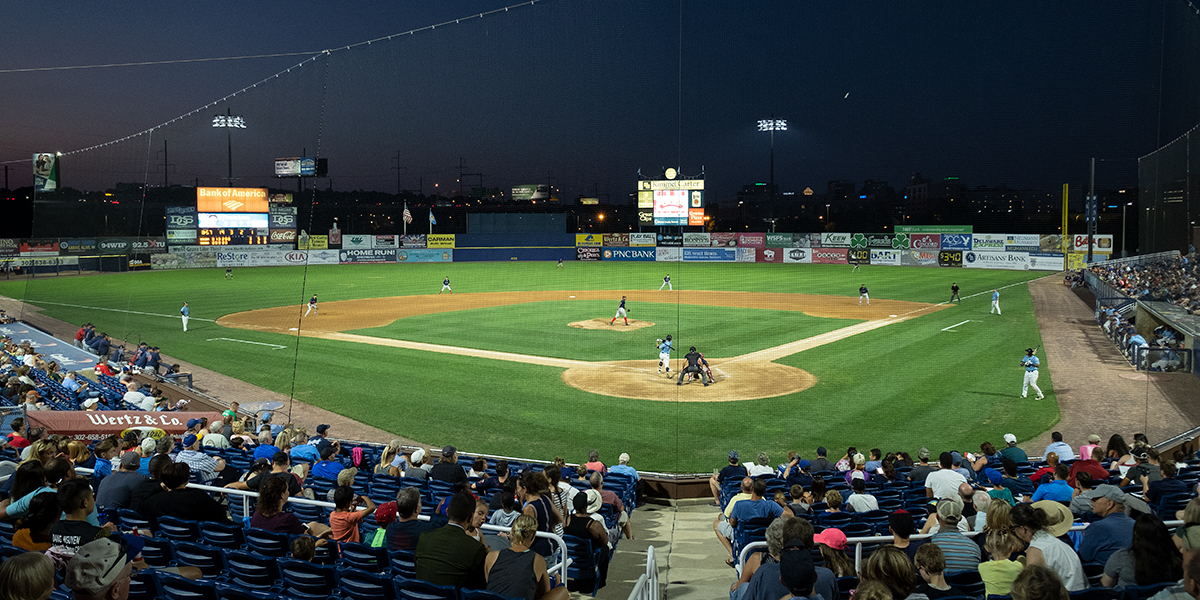 Wilmington Blue Rocks Improve Playability, Fan Experience, Energy Efficiency at Frawley Stadium
"This innovative lighting system will be a terrific addition for both the Blue Rocks and the community. The new technology will make everything crystal clear for both the players and our fans. It will also be a huge energy saver, cutting as much as 50 percent off our energy output each season."
— Andrew Layman
General Manager
Wilmington Blue Rocks
The Wilmington Blue Rocks – the Single-A advanced affiliate of the 2015 World Champion Kansas City Royals – has long taken pride in Frawley Stadium and its reputation as one of the premier MiLB ballparks in the nation. The club determined that they were in need of a lighting upgrade that would drastically improve energy efficiency while also enhancing light quality and player visibility.
The organization chose to partner with Musco and have its Total Light Control—TLC for LED® technology installed at Frawley Stadium. Musco's industry leading LED technology delivers superior light control that virtually eliminates glare for players and fans while reducing energy consumption. The system also includes patented BallTracker™ technology which precisely aims vertical lighting targeted to better illuminate the entire flight of the ball. This capability provides an unprecedented advantage during night games and creates an environment where the white of the ball visually pops, allowing players and fans to track it like never before. Key benefits include:
Energy Efficient – the system has significantly reduced energy consumption at Frawley Stadium.
Total Light Control – patented optics and glare control technology virtually eliminates spill-light and glare from affecting players, fans, and drivers along I-95 near the stadium.
Enhanced Visibility – the LED system with BallTracker achieves a more uniform and enhanced lighting distribution across the field while creating sharper contrast and higher visual acuteness that transforms the environment of night games.
Zero Maintenance – with Musco's 25-year warranty covering parts and labor the Blue Rocks will not have to handle upkeep or pay for any maintenance costs until 2043.
Wilmington Blue Rocks Frawley Stadium Photo Gallery