Yucatan Container Terminal
Yucatan, Mexico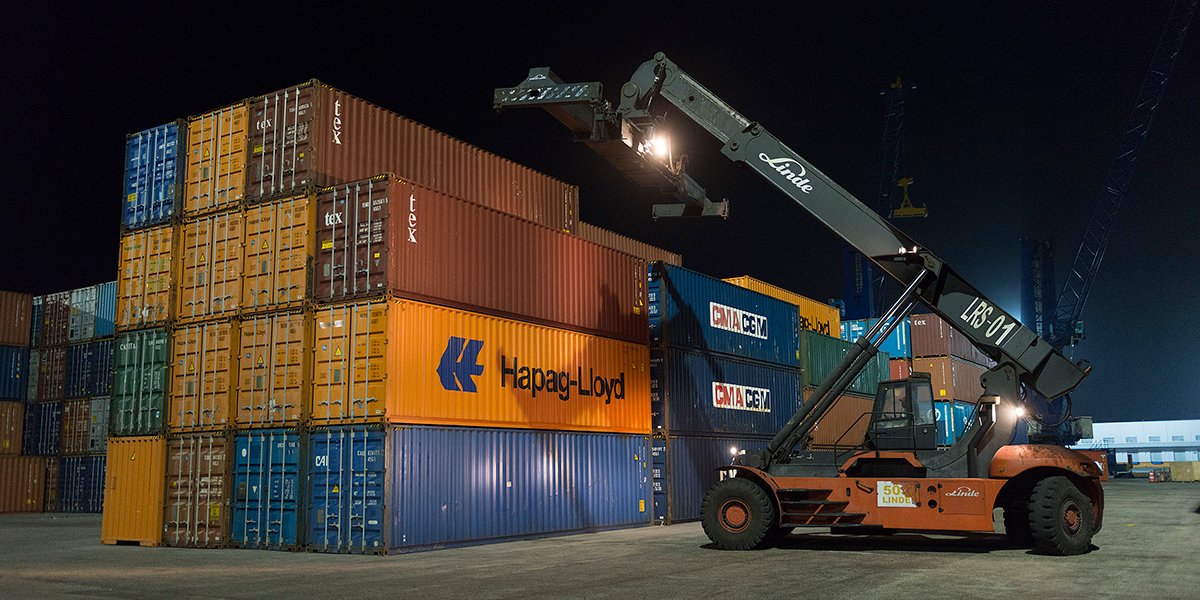 Customized Lighting Solution Eases Visibility Concerns and Saves TCY $150,000 over the Next Decade
Since the Yucatan Container Terminal (TCY) opened in 2005, it has become a key maritime terminal in the high seaport of Progreso in Mexico. Spanning 11.5 acres, the expansive terminal needed to replace the prior lighting equipment because the lowering rings on the existing light poles stopped functioning. This caused visibility problems for workers, and presented many maintenance issues and costs.
After evaluating other lighting suppliers who wanted to re-use the broken lowering rings, TCY officials came to Musco for a solution. Musco engineers removed the lowering rings and developed a custom structure on top of the existing poles. Using our Green Generation Lighting® with an HID light source on the existing poles, TCY was able to solve its lighting issues.
The new lighting system reduced energy consumption by 30 percent and provided a consistent, uniform light across the facility, helping improve the work environment for employees. Additionally, Musco's 10-year parts and labor warranty eliminates maintenance costs and hassle over the next decade and is backed by Musco's team of technicians.
Over the next decade, TCY will save more than $150,000 in maintenance and energy costs.
Yucatan Container Terminal Photo Gallery