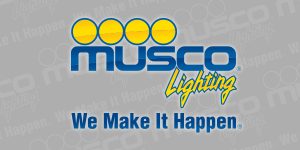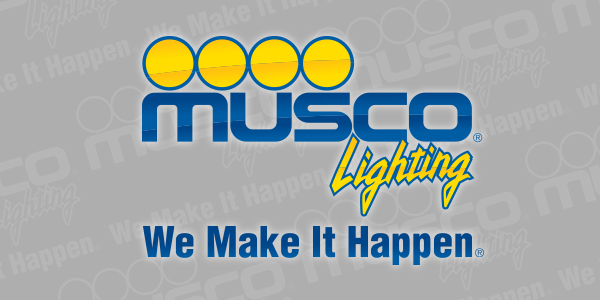 BALTIMORE, MARYLAND–United Soccer Coaches, the U.S. Soccer Foundation, and Musco Lighting announced on Thursday the donation of a new Mini-Pitch System™ to the city of Baltimore to be placed at Hampden Elementary as part of the 2020 United Soccer Coaches Convention.
The announcement was made earlier today by United Soccer Coaches President Jeff Farnsworth, U.S. Soccer Foundation President & CEO Ed Foster-Simeon, Visit Baltimore President & CEO Al Hutchinson and Chief of Staff for Baltimore City Public Schools Alison Perkins-Cohen at a press conference at the Convention at the Baltimore Convention Center.
The mini-pitch – designed by the U.S. Soccer Foundation and Musco Lighting – is complete with lights to increase the number of hours kids and adults can use the space, benches to watch the play unfold, lockable storage for equipment, and includes a comprehensive, long-term warranty to eliminate maintenance costs. Together, the mini-pitch system provides a compact but versatile unit that provides a fast, trouble-free installation, fits into urban environments or other areas where space is at a premium, and provides a safer place to play for kids and for the community to gather.
"Baltimore has long been one of our most popular host cities for the annual United Soccer Coaches Convention," said Lynn Berling-Manuel, CEO of United Soccer Coaches. "Being able to leave behind a legacy that can really impact Baltimore children is very exciting for us. We thank both the U.S. Soccer Foundation and Musco Lighting for making this possible."
"We are excited that together with our partners we can provide Hampden Elementary School with a new mini-pitch for kids and families to play on this spring," said Ed Foster-Simeon, President & CEO of the U.S. Soccer Foundation. "This safe place to play our game will help more Baltimore youth enjoy the health benefits and develop critical life skills that come from playing soccer."
"We'd like to thank all of our partners for working together to provide Hampden Elementary with a Mini-Pitch System, which will have a substantial impact in the Baltimore community," said Jeff Rogers, VP of Developmental Sales for Musco Lighting. "Through our work with the U.S. Soccer Foundation, we are excited to continue providing kids with additional playing spaces and expanded opportunities to not only develop their skills, but to foster a sense of community, teamwork, confidence, and engagement."
The mini-pitch being installed at Hampden Elementary will be similar to the one used at the United Soccer Coaches Convention, but with a different playing surface. It is 40' x 84' in size and includes an acrylic playing surface, LED lighting, game walls, built-in goals, storage, seating, and ADA-accessible gates.
"City Schools is grateful for the donation of the mini-pitch to Hampden Elementary. We know that enrichment and extracurricular activities like sports positively benefit our scholars, and opportunities like these often occur with the support of generous community partners," said Dr. Sonja Brookins Santelises, CEO of Baltimore City Public Schools. "This gift to our young people is an example of our Blueprint for Success in action and its emphasis in addressing the Wholeness needs of our students."
About U.S. Soccer Foundation
The U.S. Soccer Foundation's programs are the national model for sports-based youth development in underserved communities. Since its founding in 1994, the Foundation has established programs proven to help children embrace an active and healthy lifestyle while nurturing their personal growth beyond sports. Its cost-effective, high-impact initiatives offer safe environments where kids and communities thrive. Headquartered in Washington, D.C., the U.S. Soccer Foundation is a 501(c)(3) organization. For more information visit ussoccerfoundation.org. or follow on Twitter and Facebook.
About United Soccer Coaches
Founded in 1941 and headquartered in Kansas City, Mo., United Soccer Coaches is the trusted and unifying voice, advocate and partner for coaches at all levels of the game. The largest community for soccer coaches in the world, we unite coaches of all levels around the love of the game and we elevate the game through advocacy, education and service. To learn more visit UnitedSoccerCoaches.org.
About Musco Lighting
Since 1976, Musco has focused on the design and manufacture of sports and transportation/infrastructure lighting systems, from hometown Little League® fields to professional sports stadiums and ports around the globe. Offering permanent and temporary lighting systems for new and retrofit projects, we bring first-hand knowledge and experience with the many issues that impact players, spectators, neighbors, television broadcasts, and staff.