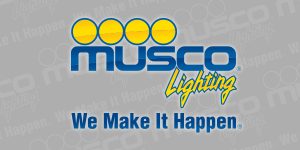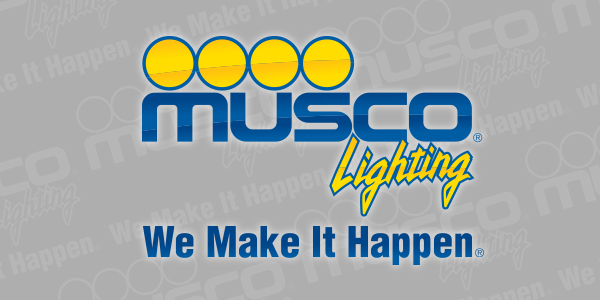 COLLEGE PARK, Maryland–The University of Maryland's XFINITY Center will soon showcase the latest in sports lighting entertainment with the installation of an LED system provided by Musco Lighting.
"This is an exciting development for the XFINITY Center," said Associate AD for Facilities, Operations and Events Joshua Kaplan. "We're always looking for ways to enhance the spectator experience at our arena, and this state-of-the-art LED system will provide a major benefit for our fans and student-athletes."
As the largest arena in the state of Maryland, the university's XFINITY Center became the home of men's and women's Terrapin basketball in 2002. Known for its one-of-a-kind college basketball atmosphere, university officials wanted a new lighting system that would provide dynamic entertainment elements, while helping the school achieve its sustainability initiatives.
The university found its solution with Musco's LED system:
Improved Visibility – Custom designed reflectors with advanced light control focus light onto the playing surface, reducing glare and preventing light from shining into the eyes of players and spectators
Efficient Controls – Provides instant on/off capabilities and dimming controls for the light output to be adjusted when full power of the system is not required
Special Effects – Interfaces with a DMX control board for special effects
Enhanced Experience – Superior light quality creates a stage-like atmosphere for players and spectators, and eliminates the "flicker" effect during slow motion replay
The system will reduce energy consumption at XFINITY Center by 70 percent compared to the prior lighting equipment when operated at full power. Additionally, maintenance costs will be eliminated with a comprehensive 10-year parts and labor warranty backed by a team of technicians.
"We are excited to provide the Terrapins with a lighting system that features special effects capabilities and superior light performance to truly enhance the fan experience at XFINITY Center," said Jeff Rogers, Vice President of Musco Lighting. "Our system will not only maximize energy consumption at the venue, it will also provide an enhanced visual experience for players, fans and television broadcasts."
XFINITY Center joins an extensive list of facilities around the world that feature an innovative LED lighting system provided by the company. The list includes Arthur Ashe Stadium, Michigan State University's Breslin Center and Rutgers University's Athletic Center.
About Musco Lighting
Since 1976, Musco Lighting has specialized in the design and manufacture of sports and large area lighting solutions around the world – pioneering systems using metal halide and LED technologies that have made dramatic improvements in energy efficiency and provided affordable ways to control spill light and glare. Permanent and temporary lighting solutions range from Little League® fields to Olympic Games. Our global team of experts partner with customers to plan, complete, and maintain a cost-effective, trouble-free lighting solution for their facility.
For more information on Musco's innovative lighting solutions, visit:
www.musco.com.