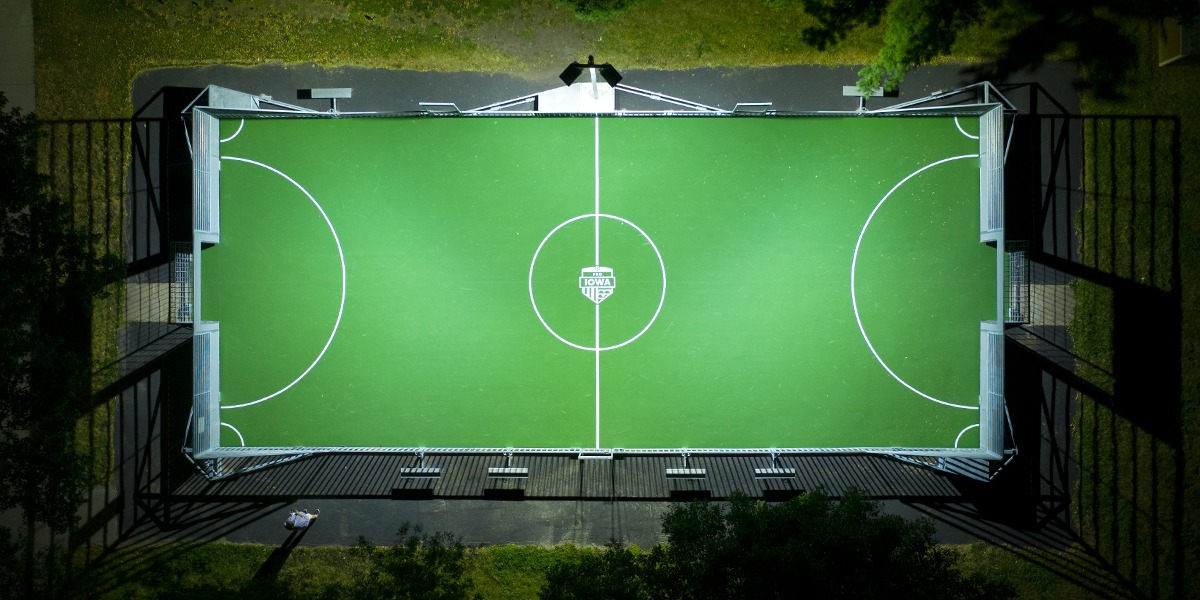 U.S. Soccer Foundation, Musco engineered its mini-pitch system to assist the Foundation in dramatically expanding its impact through It's Everyone's Game.
This all-in-one modular system offers an ideal solution for communities to rejuvenate abandoned courts and areas with limited space, creating a fun and active place for local youth and families to come together in the spirit of teamwork, empowerment, and fitness.
Complete and Convenient
The mini-pitch system comes complete with Musco's industry-leading LED lighting—greatly reducing glare and spill from affecting nearby homes—as well as fencing, goals, benches, and lockable storage. Assembly can be done by a three-person volunteer crew in 2-3 days, saving you money on installation.
An Array of Options
You can choose between three pitch sizes—40'x84′, 50'x104', and 60'x120'— and mix and match those dimensions to find the size that best fits your space. There is also a variety of signage opportunities for branding and logos.
Warranty and 24/7 Support
Musco's 10-year parts and labor warranty will cover maintenance costs on the lights and comprehensive system. With Control-Link® you can control your lights instantly, from anywhere, with the touch of a smart phone. And our call center Team at Control-Link Central will monitor your system and help with scheduling 24/7.
Located in Your Community
Click on the map below to find the Mini-Pitch System™ Modular Sports Solution closest to you.
Mini-Pitch System™ Photo Gallery